Men's & Women's Soccer
Home games played on-campus at Marygrove College
Google Map to Marygrove College
8425 W. McNichols
Detroit, MI 48221
*East side of campus, near Trust Pharmacy office*
The Marygrove College Outdoor Athletic Complex is the official venue for all Men's and Women's soccer games. The athletic complex features a concession stand with a seating area, Men's and Women's heated bathrooms, cement bleachers, and more.
Currently, admission to all soccer games is FREE with the exception of possible home playoff game(s) where charge for admission is required.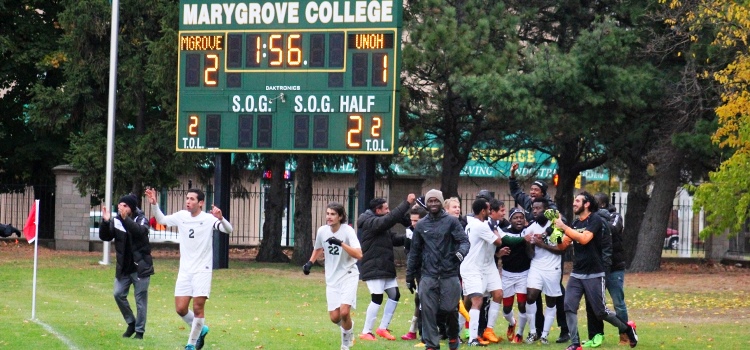 Men's & Women's Basketball
Women's Volleyball
Home games played at Detroit's Northwest Activities Center
Google Map to Northwest Activities Center
18100 Meyers Rd.
Detroit, MI 48235
Admission to all home Men's & Women's basketball and Women's volleyball games is $5.00 for adults. Admission is FREE for children 12 & under and anyone with a Marygrove College ID.