Houston Places Sixth in 600m at Findlay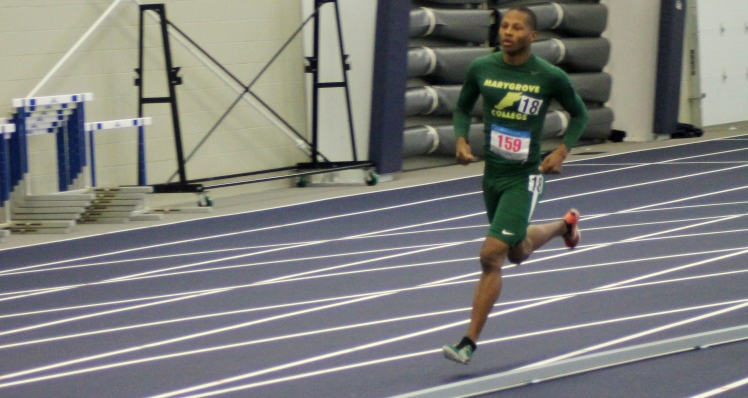 FINDLAY, Ohio – Marcell Houston (Detroit, Mich./Mumford) continued his solid start to the 2013-14 indoor campaign with a 24th place finish in the 200m and a sixth place finish in the 600m for Marygrove Saturday (Jan. 25) at the Findlay Classic hosted by the University of Findlay.
In the 200m, Houston clocked in at 25.86 in a field that featured NCAA Div. II opponents and WHAC counterparts. Davenport's Sam Frens finished with the best time out of any conference opponent with a time of 22.99.
Later, Houston competed in the 600m event and took home sixth place after crossing the finish line at the 1:31.03 mark. Houston's time was less than three seconds off a second place finish as Davenport's Mike Carey snuck in just ahead of Houston and the field at 1:28.61. The host Oilers' Dillon Webster separated from the rest of the field for a Findlay record of 1:18.96.
Houston and the Mustangs will now prepare for the Indiana Relays hosted by Indiana University. The Mustangs will travel to Bloomington, Ind., on Feb. 1.
Follow men's track on twitter:Â @MGroveTRACK
GET CONNECTED: Facebook | Twitter | Instagram | YouTube