Marygrove College Adds Baseball As Varsity Sport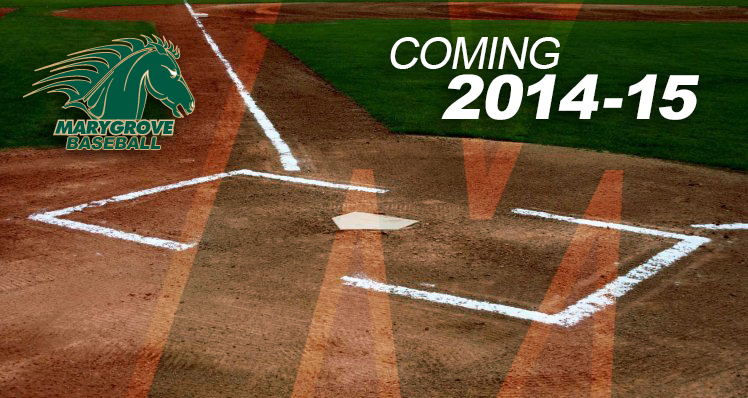 DETROIT, Mich. –Â Marygrove College, a private four-year institution located in northwest Detroit, today announced the addition of baseball to their ever-growing athletics slate. A member of the Wolverine-Hoosier Athletic Conference (WHAC) and National Association of Intercollegiate Athletics (NAIA), Marygrove will sponsor baseball as a varsity sport for the first time during the 2014-15 academic year.
GET CONNECTED: Facebook | Twitter | Instagram | YouTube
With the addition of baseball, Marygrove will offer 14 intercollegiate varsity sports – baseball, men's and women's basketball, men's and women's cross country, men's and women's golf, men's and women's soccer, men's and women's indoor  track & field, men's and women's outdoor track & field, and women's volleyball.
"Adding the sport of baseball in the city of Detroit and the southeast Michigan region as a whole makes perfect sense for Marygrove," said Marygrove's Director of Athletics, Steve Bloomfield. "Our leadership team came together and agreed that offering baseball at Marygrove is a natural fit. Today, we are working toward the next steps in the formation of the program and are excited about the opportunity the program will create for local student-athletes seeking a new baseball home."
Hiring a head coach will be the first step in getting the program off the ground. Bloomfield says announcing the program's first skipper and the developments surrounding the program's home field will generate the excitement needed to build the new program. "We expect to be competitive immediately and to do that we need to create a good environment for the student-athletes within the program. Hiring a quality coach and developing a great place to play will be our main focus as we move forward."
"It's the right time and it's the right move for Marygrove," Bloomfield said regarding the addition of baseball.
Marygrove President, Dr. David J. Fike, is pleased to add baseball as the latest offering on Marygrove's athletic menu. "Adding this sport underscores Marygrove's leadership and belief that baseball needs an added presence at the college level in the city of Detroit. With a lack of collegiate baseball offerings in our area, we are excited to provide another outlet for student-athletes that wish to continue their academic and athletic careers within a high quality, private, higher educational setting."
Marygrove joins Wayne State as colleges within the city of Detroit to offer baseball at the varsity level. The new program will compete in the nationally-respected Wolverine-Hoosier Athletic Conference and will be eligible to compete for championships – as well as academic and athletic awards – during the 2015 spring campaign.
Marygrove asks interested student-athletes to complete a Recruit Me form on their official athletics website, MarygroveMustangs.com. Academic and athletic scholarships are available.
Follow Marygrove Baseball on twitter: @MGroveBASEBALL