Mustang Runners Heading to Nationals!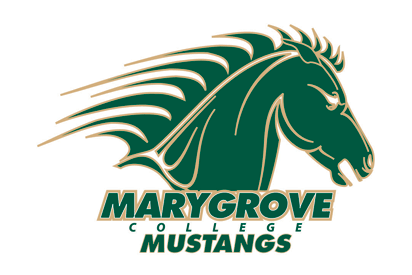 DETROIT, Mich.-The Mustangs cross country programs are heading to New Hampshire next week for the USCAA National Championship Meet. In all, four runners will compete (two men & two women) for a shot at USCAA gold. Here is a look at the men's side.
The Mustangs had a mere two eligible runners from start to finish this season. Both runners were more than capable of having success and proved it on a weekly basis throughout the regular season. Personal records were aplenty for the dynamic Mustang duo as they dueled with the opposition to the finish line all season.
Anthony Butler (Wyandotte Roosevelt) was the only recruit that came into the Mustang program eligible after many recruiting difficulties in year one. The standout runner brought a lot to the table at Marygrove and proved it time-after-time. Butler finished an 8k with a personal record time of 29:13 at the Lansing (MI) Invitational this season. The time is good enough for a 10th place ranking in the USCAA. Butler has a great chance to become an All-American in only his freshman season. The top seven place runners receive All-American honors at the USCAA National Championship Meet.
Franklin Murdock (Oakland Community College) was already a part of the Mustang family before joining cross country. Murdock transferred to Marygrove for basketball after a two-year stay at Oakland Community College. The addition of Murdock to the newly formed cross country squad was value-added. His intense basketball demeanor was a valuable source for Murdock as he reached deep within himself to finish competitively at all events this season. Murdock currently ranks 16th in the USCAA with a 8k best time of 29:35 (only 22 seconds behind Butler for 10th). Like Butler, Murdock has an excellent opportunity to bring home USCAA All-American honors with a 7th place of higher finish at nationals.
Both Mustangs are within a one minute of reaching the All-American mark as it stands going into the national championship meet. Good luck to both our Mustangs as they look to bring home individual awards for the first year cross country program. The Mustangs will be led into national by head coach Lee Shaw.