Men's Track Competes in GVSU's Al Owens Classic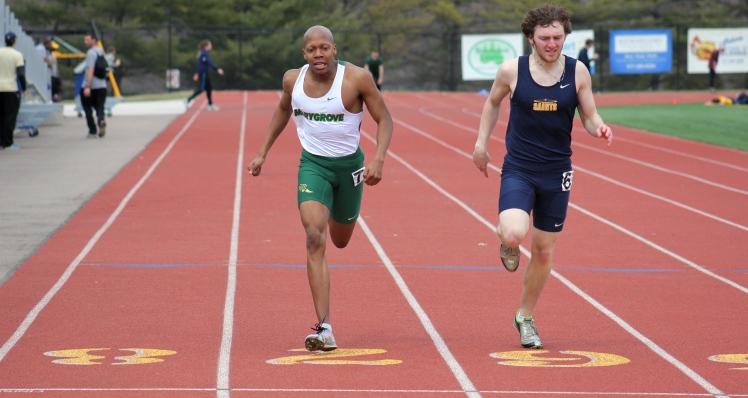 DETROIT, Mich. – Third year head coach LaCema Womack once again relied on veteran mid-distance runners Robert Crockett (Detroit, Mich./King) and Marcell Houston (Detroit, Mich./Mumford) to represent the Marygrove men's track & field team Saturday (April 19) when the Mustangs traveled to Grand Valley State University (GVSU) to take part in the Al Owens Classic. The pair of Crockett and Houston gained valuable experience at the classic after competing against some of the region's top talent across all divisions.
After a successful showing in the 800m a week ago, Houston was back at it again at the Al Owens Classic and finished the event with a time of2:04.05. Houston crossed the finish line six-plus seconds ahead of his previous outing this season of 2:10.22. For his efforts, Houston finished 40th in a packed field of 62 participants.
In the 400m, the speedy Mustang dashed around the track to clock in at 54.43.
Crockett, coming off a sound season-opening performance at Siena Heights last week, finished one second off of his time in the 1,500m from a week ago. The junior chimed in at 4:36.56 at GVSU – less than a second shy of his mark of 4:35.84 a week ago. Crockett would also compete in the 800m and crossed the finish line at a 2:15.86 clip.
The Mustangs will return to action next week at the Gina Relays hosted by Hillsdale College.
Follow men's track on twitter:Â @MGroveTRACK
GET CONNECTED: Facebook | Twitter | Instagram | YouTube
Follow Marygrove's new team on twitter:Â @MGroveBASEBALL