Mustangs Falter in Attempt to Upset #9 IWU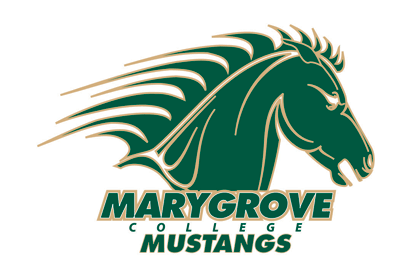 DETROIT, Mich.-The Mustangs played 40 minutes of strong defense on Tuesday in front of a record crowd over 300. The defensive effort fell short against NAIA #9 ranked Indiana Wesleyan, 72-62.
The Mustangs did not follow the adage of "defense leads to offense" on their way to a rough 33% (18-for-54) shooting performance from the field. A 30-25 halftime lead would evaporate in the final 10 minutes of play as the visiting Wildcats poured in bucket after bucket. A 65% second half shooting spree led the Wildcats to the come-from-behind (72-62) victory.
Marcus Hopkins and Eric Johnson led the Mustangs with 14 points each, while Justin McKinney followed closely with 13. Sophomore Mike Jackson earned the start and played excellent hard-nosed defense to keep the high octane Wildcats at bay. His performance fueled the Mustangs to a competitive 40 minutes of basketball.
The loss slides the Mustangs to 0-2 on the season. NAIA foe Concordia University is next on the slate for the Mustangs. The Saturday matinee (2pm) will be played at Henry Ford Community College. The Mustangs junior varsity will precede the varsity contest at 12pm.