Women's Track Sets Sights On Alma's Charlie Gray Invite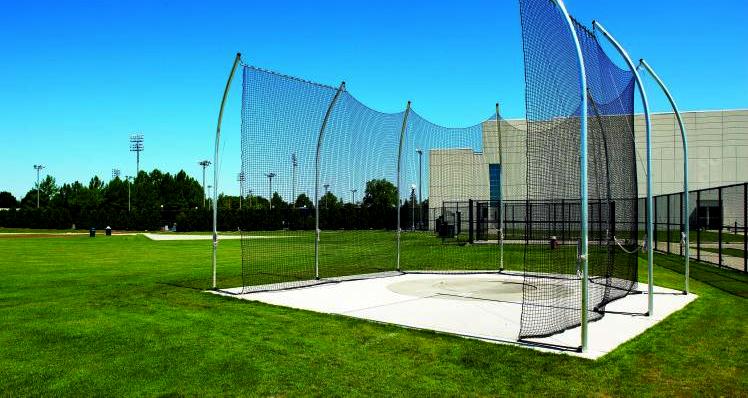 STAY CONNECTED: Facebook | Twitter | Instagram | YouTube
BE THE FIRST TO KNOW:Â Text & Email Alerts
DOWNLOAD OUR FREE APPS:Â iOS (iPhone/iPad)Â |Â Android
DETROIT — Anchored by first-year head coach Cary Ossiff, Marygrove women's track will head to Alma, Mich. Friday (April 3) to take part in Alma College's Charlie Gray Invitational. The meet will be the first of the outdoor season for Ossiff and the Mustangs after last weekend's scheduled meet in Ohio was cancelled due to inclement weather.
The one-day event will begin at 1 p.m. in Alma as Theresa Dray (Davison, Mich./Davison High School) checks in for track & field action for the first time this year alongside sisters Amber Staudt and Rachel Staudt. Dray, a member of the Mustangs women's basketball team, returns for her second outdoor campaign at the collegiate level this spring. The sophomore will throw the javelin, shot put and hammer, an event Ossiff believes Dray can thrive in against fellow WHAC competition.
Amber Staudt (Novi, Mich./Schoolcraft College) will enter the discus, javelin and shot put to begin the 2015 spring campaign, while Rachel Staudt (Novi, Mich./Lawrence Technological University) will mirror her young sister in the same events.
To culminate the winter indoor season, Amber [Staudt] finished with a PR throw in the shot put of 8.60 while Rachel [Staudt] checked in with a season-best toss of her own in the shot put at 9.87m.
Follow @MGroveTRACK on twitter or visit the Mustangs' official athletic website, marygrovemustangs.com, for the latest updates from this Friday's action.