Crockett Set to Make Spring Debut Saturday at Northwood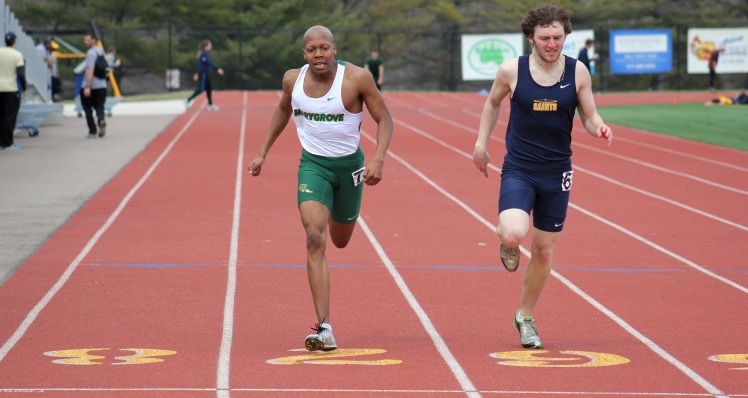 STAY CONNECTED: Facebook | Twitter | Instagram | YouTube
BE THE FIRST TO KNOW:Â Text & Email Alerts
DOWNLOAD OUR FREE APPS:Â iOS (iPhone/iPad)Â |Â Android
DETROIT — Senior Robert Crockett will compete for the first time this season when the Mustangs compete in the Northwood University Open in Midland, Mich. on Saturday (April 11). The senior will make his outdoor debut in 2015 by entering the 1,500m run – an event Crocket has ran for the past four years.
Rebounding from a nagging leg injury, Crockett will run for the first time since Feb. 21 when the Mustangs took part in the WHAC Indoor Track & Field Championships on the campus of Aquinas College. On Saturday, Crockett will shift back to outdoor mode and an event (1,500m) he last ran at last year's WHAC Outdoor Championships on May 3, 2014 at Siena Heights.
In his last time out, Crockett (Detroit, Mich./King High School) clocked in with a time of 4:34.87 against the conference field – over six seconds off of his PR pace of 4:26.10 set at the 2013 WHAC Outdoor Championships.
A full recap of Crockett's day at Northwood will hit marygrovemustangs.com after results are made available this weekend.