Women's Throws Crew Posts Stellar Day at GVSU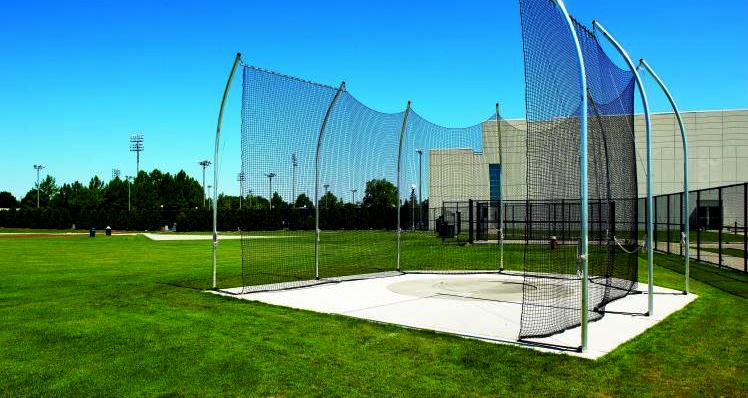 STAY CONNECTED: Facebook | Twitter | Instagram | YouTube
BE THE FIRST TO KNOW:Â Text & Email Alerts
DOWNLOAD OUR FREE APPS:Â iOS (iPhone/iPad)Â |Â Android
ALLENDALE, Mich. – The women's track & field team was once again without a full throws crew, this time entering Grand Valley State University's Al Owens Classic down Rachel Staudt due to class commitments. Staudt (Novi, Mich./Lawrence Tech), the Mustangs top performer in the javelin, stayed back in Detroit as sister Amber Staudt and fellow teammates Kassadie Dewdney-Sims and Theresa Dray competed against the best field of competition this season in Allendale, Mich. over the weekend.
Amber Staudt competed on both days of the two-day event, opening the weekend with a solid performance in the javelin on Friday (April 17). Staudt heaved the javelin 20.25m, three meters off of the sophomore's great outing from a week ago at the Northwood University Open in Midland, Mich. Despite dropping three meters, Staudt checked in just head of Dray in the javelin.
Dray, also a sophomore, finished in 21st Friday afternoon after tossing the pointed stick 18.50m. Dray was topped by teammate and outdoor track & field newcomer Dewdney-Sims with a throw of 19.44m. The toss was the first for Dewdney-Sims since we last seen her at the WHAC Indoor Championships in Grand Rapids, Mich.
Friday action also included the women's hammer throw, an event Dray excels at for first-year head coach Cary Ossiff and the Mustangs. Dray finished 33rd in a loaded event that featured some of the region's top competitors. The 33rd place throw chimed in at 30.34m, a mark less than two meters behind Dray's toss from the Northwood Open.
On Saturday, Dewdney-Sims ushered herself back into the shot put with a 9.98m heave – a toss good for 32-feet. The near-10 meter throw landed Dewdney-Sims in 24th place, seven slots behind Dray in 17th after the sophomore tossed 10.55m Saturday at Grand Valley. Staudt chimed in with an 8.17m throw to edge out Calvin's Kelley Tuinenga for 30th place.
Dewdney-Sims paced the final event of the day for the Mustangs, checking in with a 24.61m toss in the discus. Dray sat out the event while Staudt finished in 36th with a 16.81m throw.
The Mustangs return to action Friday and Saturday (April 24-25) at the Gina Relays hosted by Hillsdale College.