Crockett Aims to Repeat Houseman Field Success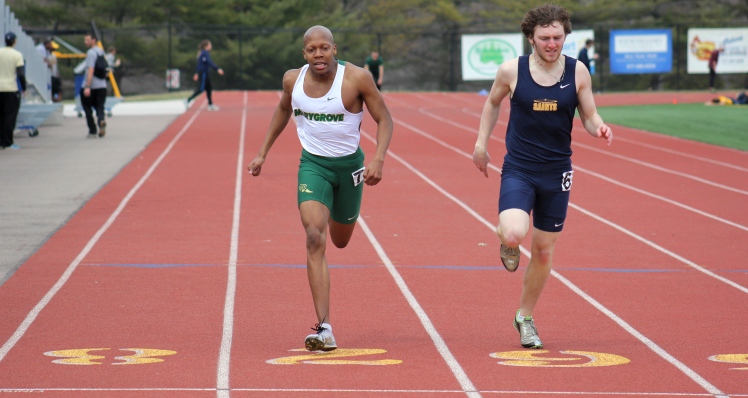 STAY CONNECTED: Facebook | Twitter | Instagram | YouTube
BE THE FIRST TO KNOW:Â Text & Email Alerts
DOWNLOAD OUR FREE APPS:Â iOS (iPhone/iPad)Â |Â Android
DETROIT — Senior Robert Crockett will look to end his Wolverine-Hoosier Athletic Conference (WHAC) career on a strong note when he takes on the field at the league championship meet Friday (May 1). Crockett (Detroit, Mich./King High School), originally slated to run two events at this week's championship, will only enter the 1,500m at famed Houseman Field in Grand Rapids, Mich. in an attempt to avoid a repeat of last year's title meet where he had a bout with tired legs.
Crockett checked in with a stellar time of 4:34.87 in the 1,500m event at last year's WHAC Championships, hosted by Siena Heights. The time was slightly above Crockett's season pace, but was a product of running back-to-back events in the 800m and then 1,500m at the championshp event. 
In his last outing at Houseman Field, Crockett posted a PR in the 1,500m with a time of 4:26.10 to finish 11th at the 2013 WHAC Championship. Crockett's Houseman Field success continued in the 800m event at the 2013 WHAC meet when the then-sophomore crossed the finish line with a PR time of 2:03.06.
A full recap of Crockett's four-minute, 1,500m journey will be posted on marygrovemustangs.com once results are made official Friday evening.
Crockett's senior season will continue Friday (May 8) at the Toledo Invite.
TRACK & FIELD CONTACT: Tim Johnston | [email protected]/* */ | @tjohnston56
MARYGROVE BROADCASTS: Mustang Sports Network | Twitter
FOLLOW THE TEAM 24/7:Â Twitter