Targus Transfers, Joins Growing Marygrove Baseball Squad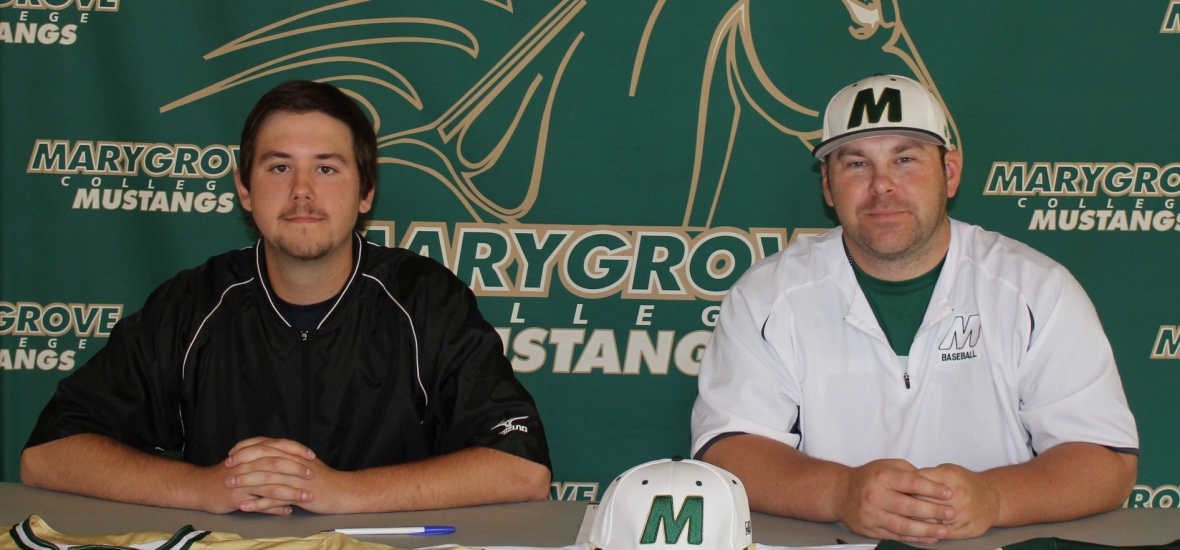 STAY CONNECTED: Facebook | Twitter | Instagram | YouTube
BE THE FIRST TO KNOW:Â Text & Email Alerts
DOWNLOAD OUR APPS:Â iOS (iPhone/iPad)Â |Â Android
PHOTO GALLERY
DETROIT – Marygrove baseball continued to add to its 2016 squad Thursday (May 28) with the signing of James Targus, a transfer from Henry Ford Community College (HCFC). Targus' signing is the ninth of the 2015 class for head coach Ryan Kottke and assistants Brett Borrocci and Phil Macke.
Targus is a 2013 graduate of Livonia Churchill High School where he played on the varsity squad for his senior season. Standing at 6-0, the right-handed pitcher put together a sound senior campaign, earning the privilege to continue his career at the collegiate level the next year. Targus' senior year at Churchill was highlighted by a dominating pitching performance against South Lyon in which he tossed a one-hitter.
In 2013, Targus would redshirt for nearby Henry Ford Community College while adjusting to the college scene. Targus played one season officially at Henry Ford in 2014 before sitting out last season to complete his Associates Degree at the local community college.
With two years of eligibility remaining, Targus will have the chance to compete in the same conference as his brother, Jon Targus, a 6-4 pitcher for Wolverine-Hoosier Athletic Conference counterpart, Concordia-Ann Arbor.
COACH KOTTKE'S TAKE
"James is a player who has worked through a lot to get back into baseball and we are happy and excited to see what he can do moving forward," said Kottke. "After his freshman year at HFCC, James dedicated himself to get back into playing shape. Since then, James has developed and is in the best shape of his career. The coaches are looking forward to him getting back on the bump with a fresh body and mind next season."
BASEBALL CONTACT: Tim Johnston | [email protected]/* */ | @tjohnston56
MARYGROVE BROADCASTS: Mustang Sports Network | Twitter
FOLLOW THE TEAM 24/7:Â Twitter