Marygrove Mustangs: Champions of Character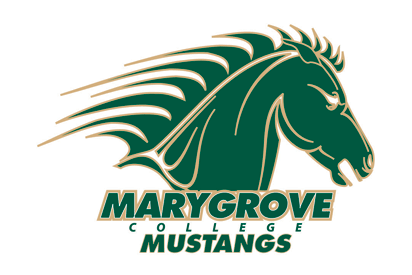 KANSAS CITY, MO- The Marygrove College athletic department was recently named one of 231 NAIA Champions of Character institutions. The honor comes one year after the Mustangs were accepted as full members of the NAIA.
The mission of Champions of Character is to restore character values and raise a generation of students who understand and demonstrate in everyday decisions integrity, respect, responsibility, sportsmanship and servant leadership. The NAIA and member institutions use the Champions of Character program to instill an understanding of character values in sport, and provide student-athletes, coaches and parents the training to help them know and do the right things, inside and outside the sports setting. The program is dedicated to the principle that character is a choice and that being a champion is not just about winning, but making good decisions consistently in daily life.
To be named a Champion of Character (COC) Institution, members must exhibit exceptional practices of the mission of COC. Marygrove College athletics, along with the NAIA, prepares student-athletes for the future by practicing the five core values of the COC program. Those values are: respect, responsibility, integrity, servant leadership, and sportsmanship.
At Marygrove College, the working model for student-athletes is to practice these values on a daily basis. This is done on and off the court as our Mustangs strive to be Champions of Character in the community. Here are a few highlights from Marygrove's Champions of Character program from this past year:
-Implementation of a Student-Athlete Advisory Council (SAAC)
-Student-Athletes participated in a community cleanup project in the surrounding neighborhood
-Women's Basketball adopted a family in the Detroit area for Christmas
-Increased offerings of COC programming on campus
Additionally, the Mustangs will be adding a Champions of Character webpage inside the new www.marygrovemustangs.com. The site will have links to important COC information, as well as updated news from Marygrove's COC program.
If you would like more information on the Champions of Character program or Mustang athletics, please contact Tim Johnston, Sports Information Director, at (313) 927-1419.