Morana's Goal Featured on Fox Soccer and Fox Sports 1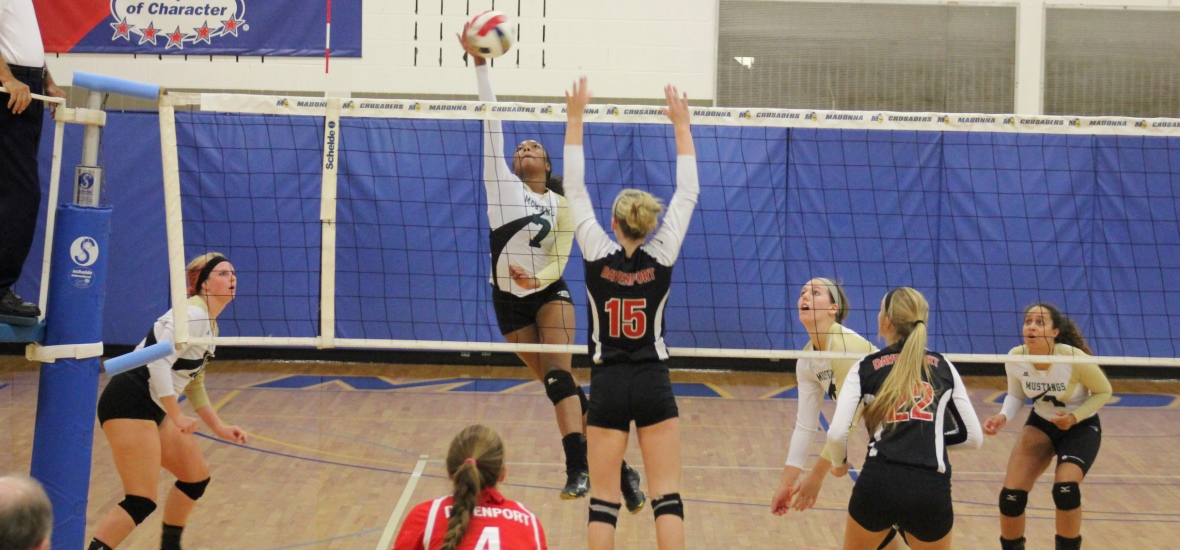 STAY CONNECTED: Facebook | Twitter | Instagram | YouTube
BE THE FIRST TO KNOW:Â Text & Email Alerts
DOWNLOAD OUR APPS:Â iOS (iPhone/iPad)Â |Â Android
DETROIT – Mr. Morana, you are now officially famous! Marygrove men's soccer junior forward Mario Morana made national news on Thursday (Oct. 22) after his free-kick goal from Wednesday's 5-3 victory over Siena Heights went viral. Morana's deep strike was featured first on Fox Sports 1's (FS1) At The Buzzer and was later picked up by Fox Soccer online.
As of Friday morning, Morana's famous free-kick has aired around the world on FS1 and has gathered plenty of attention on social media. The FS1 feature was shared first on facebook where it has amassed over 1,200 likes and 150 shares, a product of being promoted on Fox Soccer's official page which has over 5,000,000 followers.
WATCH THE FOX SPORTS 1 COVERAGE HERE
The free-kick goal was originally streamed on the Mustang Sports Network, the streaming home for all Marygrove College Athletics contests. Marygrove junior Jeremy Otto (UD-Jesuit, '13) was featured as the play-by-play announcer and was accompanied on the call by freshman Brendan Johnson (Warren De La Salle, '15).
Morana (Sterling Heights, Mich./Macomb CC) is third on the team in points with 10, sitting behind seniors Abdoulie Jallow (19) and Oneil Robinson (15).
Not lost in the shuffle, Morana's free-kick goal was one of many quality scoring strikes by the Mustangs in Wednesday's 5-3 triumph over Siena Heights. Watch all five goals, including a great look at Robinson's upper-90 tally, here: https://www.youtube.com/watch?v=TrFgT9gCl4I
MUSTANGS HOST CORNERSTONE IN PIVOTAL CONFERENCE MATCH
Marygrove men's soccer hosts Cornerstone (Mich.) on Saturday (Oct. 24) at 3 p.m. in Detroit. The Mustangs (8-6-1, and Golden Eagles enter Saturday's Wolverine-Hoosier Athletic Conference (WHAC) showdown tied for third place with identical 5-2-1 conference records. Join Jeremy Otto and Brendan Johnson as they bring you the call of the pivotal WHAC match on the Mustang Sports Network beginning at 2:45 p.m. or come out to the Marygrove Soccer Field at 3 p.m. for first kick.
The match also marks Senior Day 2015 as the athletic department celebrates the careers of seven seniors: Haider Alzayadi, Gaoussou Cisse, Ali El Habhab, Moussa Diallo, Abdoulie Jallow, Oneil Robinson and Khalid Suleiman. This week's infographic (below) showcases how valuable the 2015 class of seniors is to seventh-year head coach Matt Johnson and the Mustangs this season.
MARYGROVE-CORNERSTONE PROMO
MEN'S SOCCER CONTACT: Tim Johnston | tjohnston@marygrove.edu | @tjohnston56
MARYGROVE BROADCASTS: Mustang Sports Network | Twitter
SOCIAL MEDIA:Â Men's Soccer on Twitter