Turnovers Doom Women's Basketball as Cornerstone Takes Advantage to Win, 80-41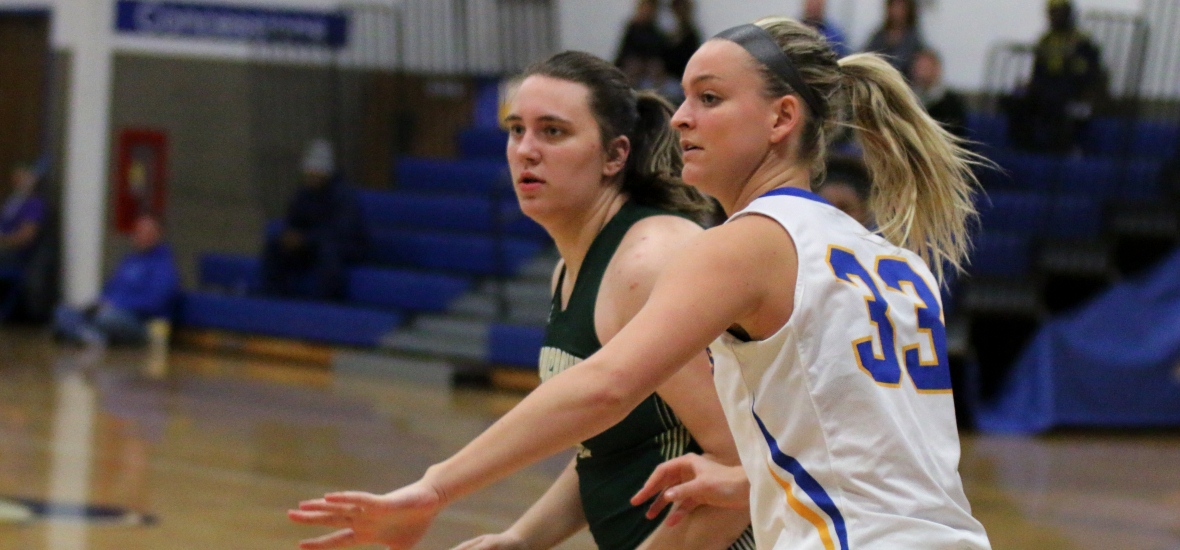 STAY CONNECTED: Facebook | Twitter | Instagram | YouTube
BE THE FIRST TO KNOW:Â Text & Email Alerts
DOWNLOAD OUR APPS:Â iOS (iPhone/iPad)Â |Â Android
DETROIT – Marygrove women's basketball played its first game in over two weeks on Saturday (Jan. 2), losing to Cornerstone by an 80-41 final inside Detroit's Northwest Activities Center. The lengthy time off may have been to blame for the 39-point setback as the Mustangs committed 29 turnovers in the conference contest Saturday afternoon.
The Mustangs fell to 4-10 overall and 1-7 in the WHAC with the loss while the visiting Golden Eagles moved one game above .500 to 8-7 on the season (6-2 WHAC).
The Golden Eagles turned the Mustangs' 29 turnovers into a 30-6 advantage in points off turnovers, a 24-point swing that was the deciding factor in the contest.
Elisha Major (Flushing, Mich./Flushing High School) led the Mustangs with 18 points and four steals in 38 minutes. Major's 18-point effort was right on the guard's season average of 18.4 per game while teammate Shavarra Patton (Detroit, Mich./Northwestern High School) finished three points shy of her 13-point campaign average with 10 in Saturday's game.
Junior forward Breanna Thomas (San Antonio, Texas/Gillette Community College) also added 10 points to go along with seven rebounds and was joining on the glass by fellow junior Theresa Dray (Davison, Mich./Davison High School) who pulled down a team-best 10 boards.
The Golden Eagles were led by Taylor Richards with a game-high 22 points.
The Mustangs host Aquinas on Wednesday (Jan. 6) at 6 p.m. inside Northwest Activities Center.