Taylor's Double-Double Propels Men's Basketball to 84-73 Win Over Siena Heights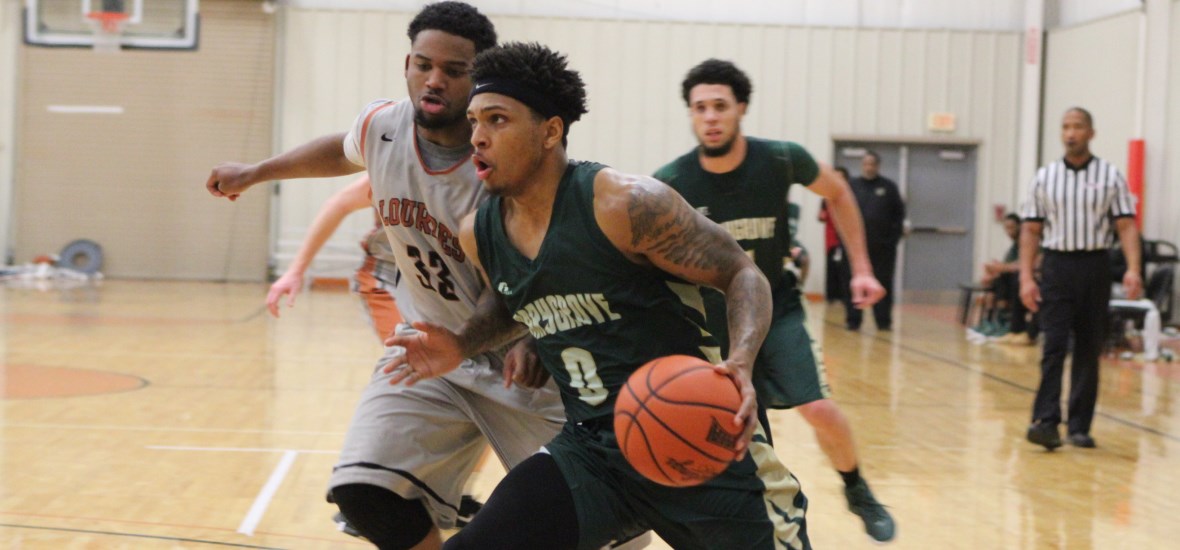 STAY CONNECTED: Facebook | Twitter | Instagram | YouTube
BE THE FIRST TO KNOW:Â Text & Email Alerts
DOWNLOAD OUR APPS:Â iOS (iPhone/iPad)Â |Â Android
DETROIT – Marygrove men's basketball rode double-digit scoring efforts of three players en route to a 84-73 home victory over Siena Heights on Saturday (Jan. 30). Nate Taylor led the way with 34 points on 13-of-20 shooting (65 percent) and 14 rebounds. Isaac Gillum contributed 21 points and Elijah Ingram tallied 15 points. With the win, the Mustangs improved their record to 4-20 on the season, including a 4-12 mark in the WHAC.
Despite a 31-28 deficit at halftime and holding the lead for only 11:14 of the game, the Mustangs were able to take a second half lead and maintain its advantage by shooting 57.6 percent from the field, on top of making 15-of-17 free throw attempts in the final 20 minutes of the game. Over 40 minutes of play, Marygrove outpaced Siena Heights in fast break points (21 to four), points in the paint (42 to 32), and scored 17 points off of 18 forced turnovers.
Siena Heights falls to 9-15 on the season and 5-11 in the WHAC. The Saints were led by Jerrell Martin, who tallied 30 points and nine rebounds.
The Mustangs return to the court on Wednesday (Feb. 3) as they host the Indiana Institute of Technology at 8 p.m. inside Northwest Activities Center.