Mustangs Fall to Indiana Tech 95-82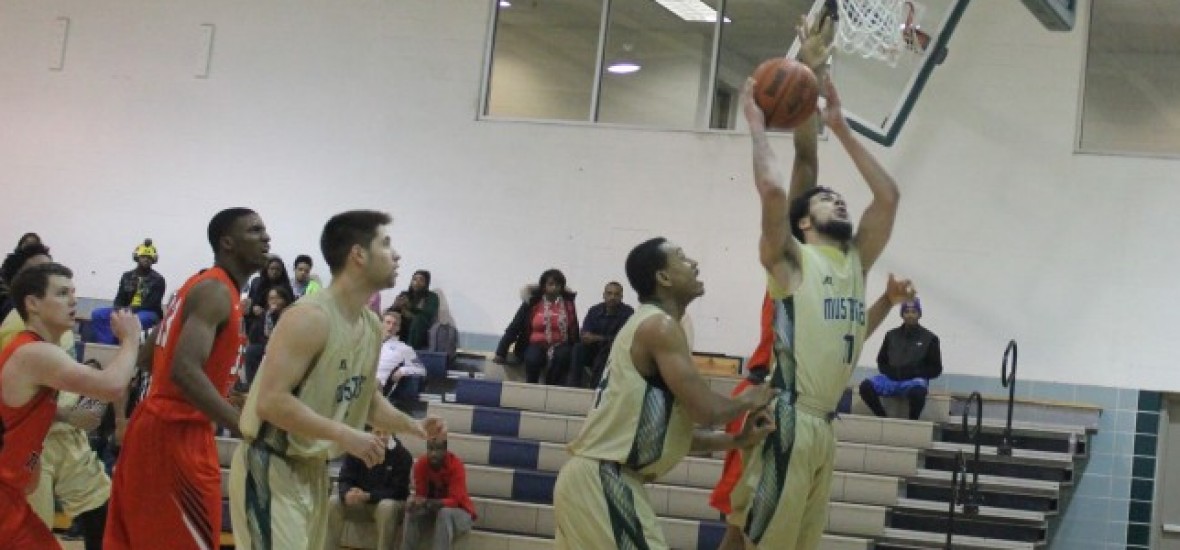 Despite cutting a 22-point down to single digits late in the second half, the comeback attempt wasn't enough as Marygrove lost to visiting Indiana Tech 95-82. The loss brings the Mustangs' record to 4-21 on the season, 4-13 in the WHAC.
Nate Taylor led the way for Marygrove, scoring 29 points and adding 13 rebounds. Elijah Ingram added 13 points and Isaac Gillum and Sirafino Davis both contributed 11 points.
Pressure defense allowed Marygrove to capitalize on 18 fast break points, but they were outscored by Indiana Tech 40-26 in the paint and 24-10 in second-chance points.
The Warriors (18-7, 13-4 WHAC) had five players score in double figures, led by Dominique Walls with 20 points and 18 rebounds.
The Mustangs returns to the court on Saturday (Feb. 6) as they travel to Madonna.