Men's & Women's Basketball Programs Deliver Over 1,000 Water Cases to Support Flint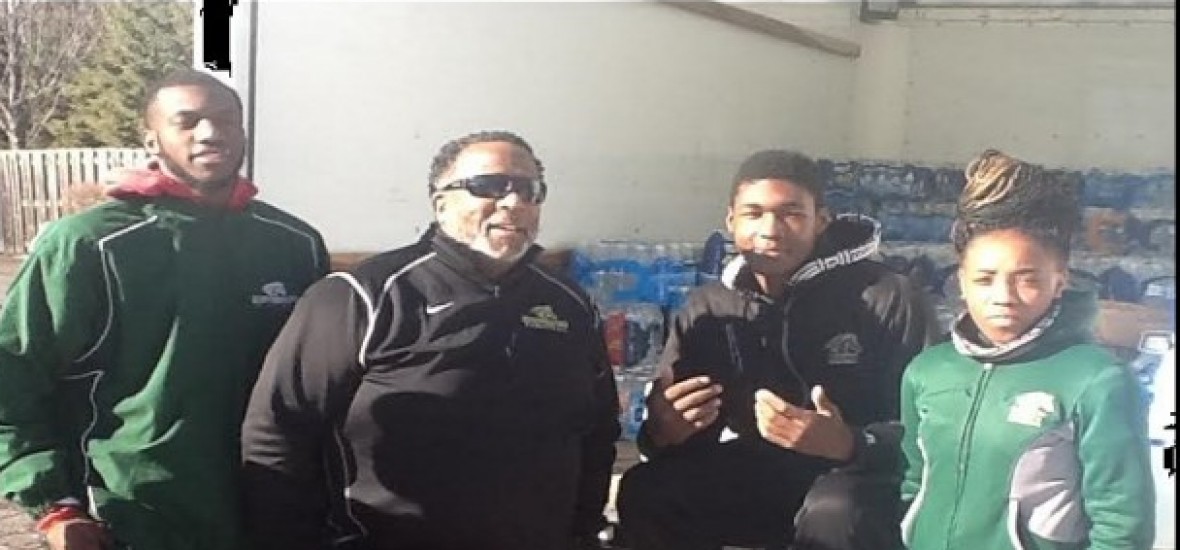 Marygrove head basketball coach Craig Covington and members of the men's and women's basketball programs recently delivered more than 1,000 cases of bottled water to Flint to help the community during this time of need.
Freshmen Leshaun Phillips, Shyrah Eddings and Mamadou Toure joined Coach Covington and his wife Terri took part in the delivery to support an initiate that was coordinated by Lisa Covington, the couple's daughter-in-law. Lisa Covington, a Flint native and teacher in the Pontiac school district, kick-started a GoFundMe account that raised more than $3,000 to support the cause.
The Marygrove group delivered bottled water to seven separate locations while on the trip. Former Mustang Adrienne Weaver, daughter of Flint Mayor Karen Weaver, also contributed to the efforts.
"It meant a lot to have the Marygrove basketball programs volunteer their time to help me actualize my dream of helping my hometown residents," said Lisa Covington. "This is a life-changing event for these young men and women, and I think it's a memory that they won't forget soon."