Mustangs Fall at Home to Lourdes, 76-57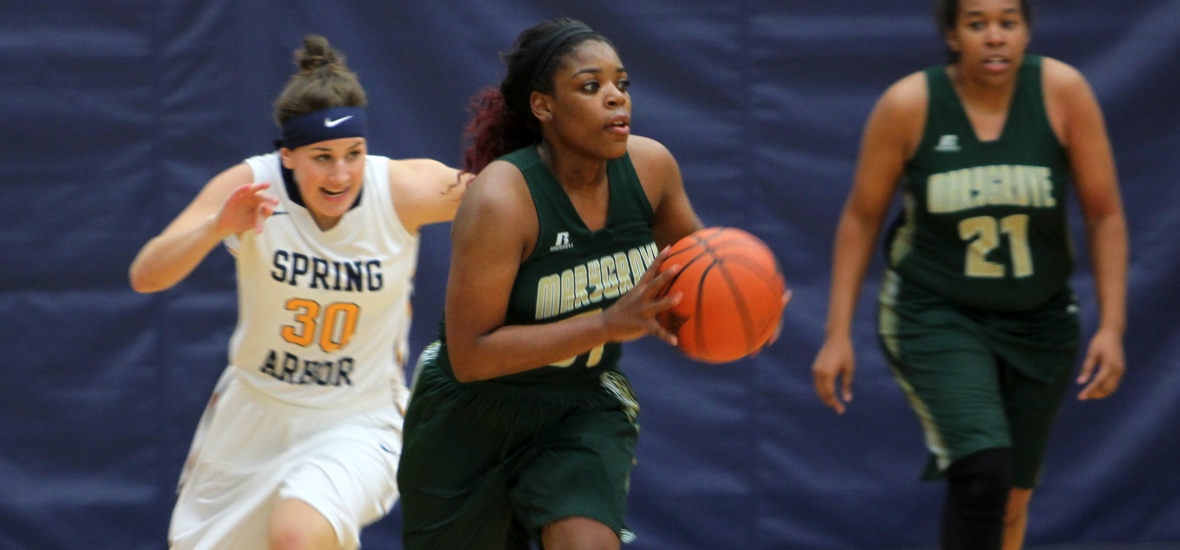 Marygrove had a cold shooting night, converting on only 28 percent of its field goal attempts in a 76-57 home loss to Lourdes University on Wednesday night. The loss drops the Mustangs' record to 4-23 (1-18 WHAC) on the season.
Marygrove trailed for the entirety, outscored 38-24 in the paint and giving up 20 points on 13 turnovers. The Mustangs shot only 12 percent from behind the arc for the ball game, connecting on only 3-of 25 three-point attempts. Lourdes (7-19, 4-15 WHAC) led 34-28 at the end of the first half.
Elisha Major was the high scorer for the Mustangs, tallying 20 points on 33 percent shooting and adding six rebounds. Breanna Thomas recorded a double-double with 13 points and 12 rebounds, and Teonna Pope added 12 points.
Jesse Fidler led the Gray Wolves with 21 points and 15 rebounds, while Molea Thompson added 12 points. In all, nine Lourdes players recorded points.
The Mustangs' next contest is Saturday (Feb. 13) as they travel to Cornerstone at 1 p.m.