Missed Opportunities Doom Mustangs in 85-81 Loss to Lourdes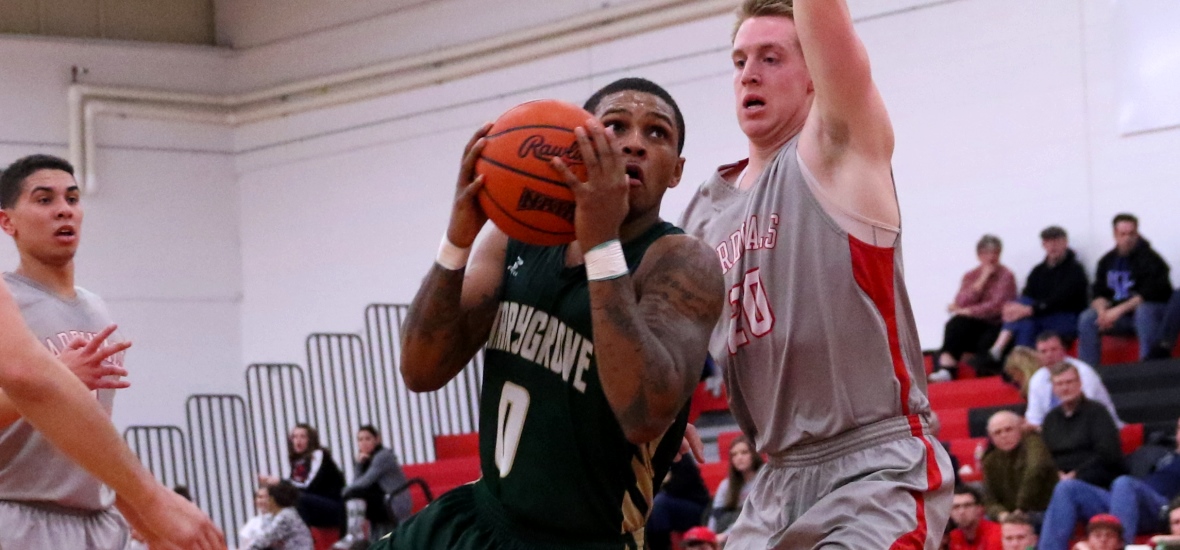 Despite leading for 32:18 of regulation, Marygrove was plagued by 52 percent shooting from the free throw line as they dropped a back-and-forth game at home to Lourdes University by the count of 85-81. The loss drops the Mustangs' record to 4-23 (4-15 WHAC) on the season.
The Mustangs were hot out of the gate, shooting 47 percent from the field in the first half, making 33 percent of their attempts from downtown. They were able to increase their lead to as many as 13 points before taking a 43-37 advantage into intermission.
The shooting percentage dipped in the second half as Marygrove only connected on 39 percent of its attempts, but was able to shoot 46 percent from three-point land. In all the game, saw 11 lead changes.
Ta'Kein Dixson led the Mustangs with 30 points on 9-of-17 shooting (53 percent), including an impressive 57 percent on three-point attempts. Isaac Gillum added 21 points of his own, and Diante Taylor recorded 13 points. Nate Taylor, who left the game early in the second half with a leg injury, posted nine points and 10 rebounds.
With the game tied 77-77 with two minutes remaining in regulation, Lourdes' E.J. Blackwell scored five straight points as the Gray Wolves began to run away with the game.
Blackwell paced Lourdes with 27 points. Zach Steinmetz added a double-double with 17 points and 11 rebounds, and Darrionate Stewart scored 17 points in the win.
The Mustangs return to the court on Saturday (Feb. 13) as they travel to Cornerstone for a 3 p.m. contest.