Mustangs Suffer 120-66 Road Loss to No. 10 Cornerstone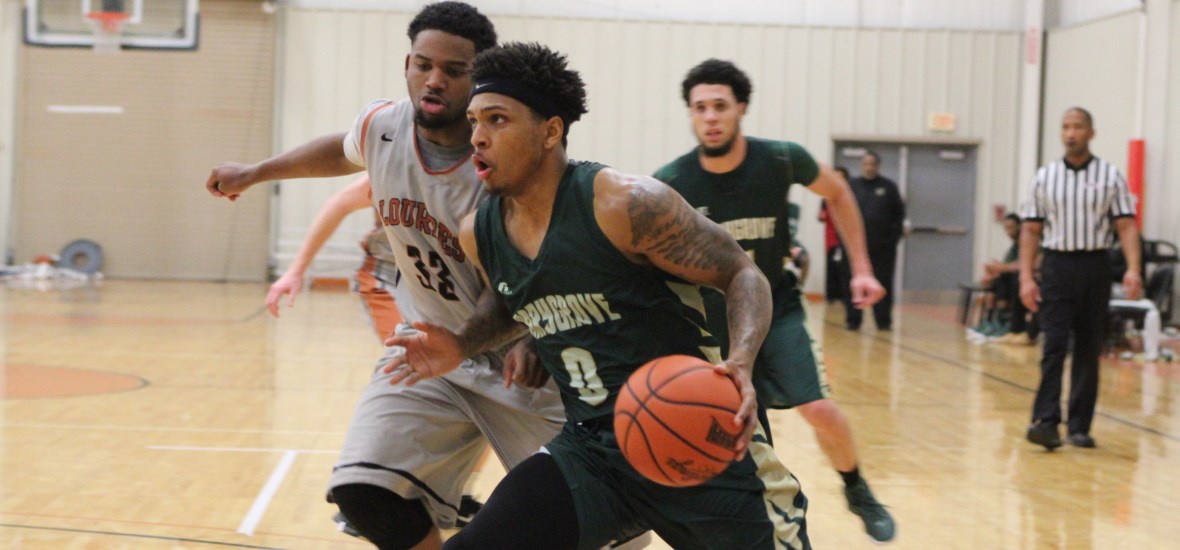 Marygrove couldn't do much to slow down the balanced offensive display of Cornerstone, as the Mustangs lost to the 10th-ranked Golden Eagles 120-66 on the road. With the loss, the Mustangs' season record is now 4-24, 4-16 WHAC.
Despite not being greatly outplayed by Cornerstone in the first half, the Golden Eagles enjoyed a hot touch from downtown in the first 20 minutes of action, shooting 60 percent (9-of-15) on three-point attempts. Overall, Marygrove was outshot by Cornerstone 53 percent to 37 percent, as they took a 51-35 deficit into the locker room.
The Golden Eagles went on a 31-10 run in the first nine minutes of the second half to pull away from Marygrove, as they led 82-45 at the 11:00 mark. For the game, Cornerstone shot 59 percent from the field, including a 45 percent clip from behind the arc.
Diante Taylor, who recorded 12 first half points, led the Mustangs with 21 points. Ta'Kien Dixson  and Tyler Sikes added 12 points apiece.
Cornerstone (22-5, 10-2 WHAC) had three players score in double digits, led by Kyle Steigenga with 25 points to go along with nine rebounds. Ben Lanning added 19 points and eight rebounds, while Cory Cox contributed 17 points.
The Mustangs travel to Grand Rapids this Wednesday (Feb. 17) for an 8 p.m. contest, as they take on Aquinas College in their final road game of the season.