Basketball Student-Athletes Receive Post-Season Honors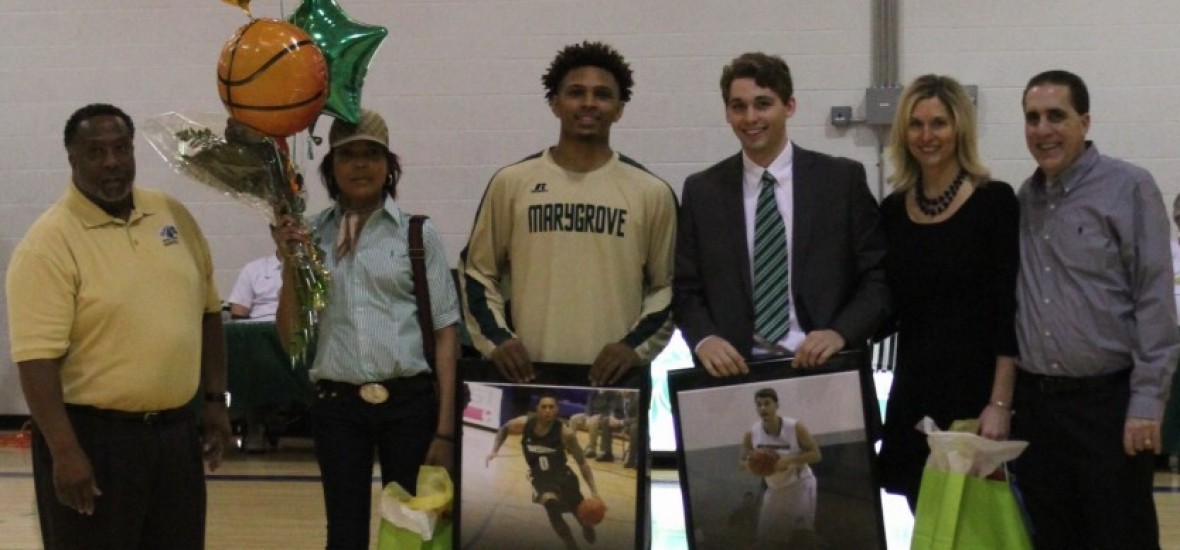 Members of the Marygrove men's and women's basketball programs received post-season honors by the Wolverine-Hoosier Athletic Conference (WHAC), the league announced this week.
The two senior men's basketball players who were honored during Senior Night on Saturday, Feb. 20, Diante Taylor and Joe Zannetti were both recognized.
Taylor was selected to the Champions of Character Team, joining one student-athlete from each conference school as those who best exemplify the National Association of Intercollegiate Athletics (NAIA) five core values of integrity, respect, responsibility, servant leadership and sportsmanship. He finished his career as the third all-time leading scorer in school history with 1,670 points.
Zannetti (Warren, Mich., Warren Woods Tower High School) was named to the WHAC All-Academic Team. He was previously named to the United States Collegiate Athletic Association (USCAA) National All-Academic Team in 2015.
Mustangs Head Coach Craig Covington was named the Champions of Character Coach by the WHAC.
On the women's side, juniors Theresa Dray (Davison, Mich., Davison High School) and Amber Staudt (Novi, Mich., Schoolcraft College) made the WHAC All-Academic Team, an award given to student-athletes who are juniors or above with a minimum cumulative GPA of 3.25.
Junior Breanna Thomas (San Antonio, Tex., Gillette Community College) was selected as the Marygrove representative on the women's Champion of Character Team.