Elisha Major Receives WHAC Honors, Named All-Conference Honorable Mention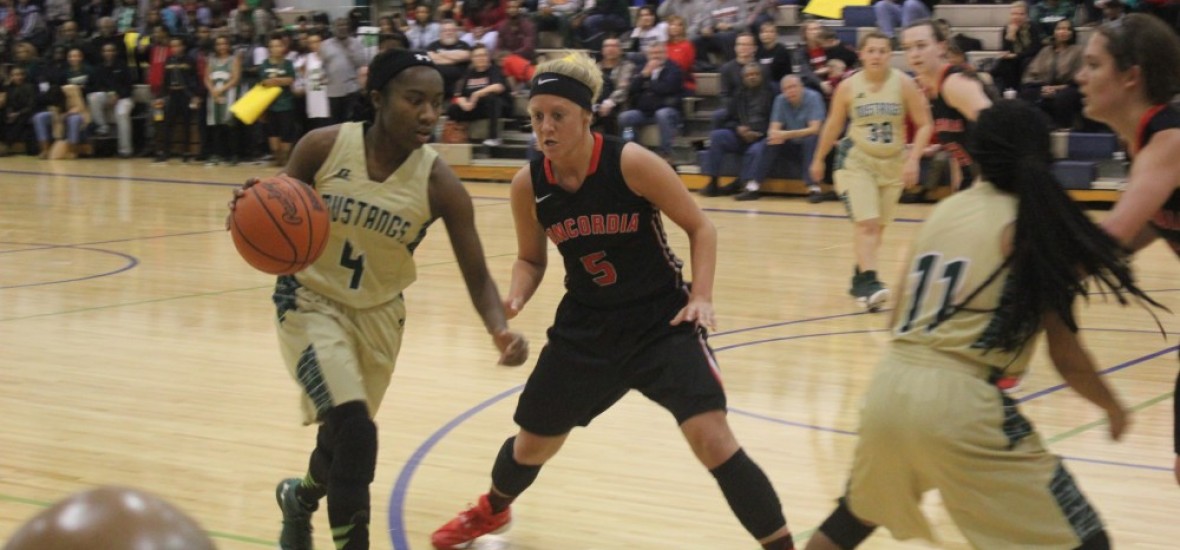 Marygrove Mustangs student athlete Elisha Major (Flushing, Mich., Flushing High School) received Wolverine-Hoosier Athletic Conference (WHAC) All-Conference Honorable Mention accolades for the 2015-16 season, the WHAC released this week.
Major, a junior guard, was the leading scorer in the WHAC for the season, averaging 18.2 points per game. In her highest scoring output of the season, she scored 39 points against Great Lakes Christian on Nov. 4. Major also averaged of nearly three steals per contest, another mark that topped the conference list, as her 85 total steals were 20 more than the second-ranked individual. She ranked fourth in the WHAC for three-pointers made (73).