Mustangs Tarnish the Scots Opening Day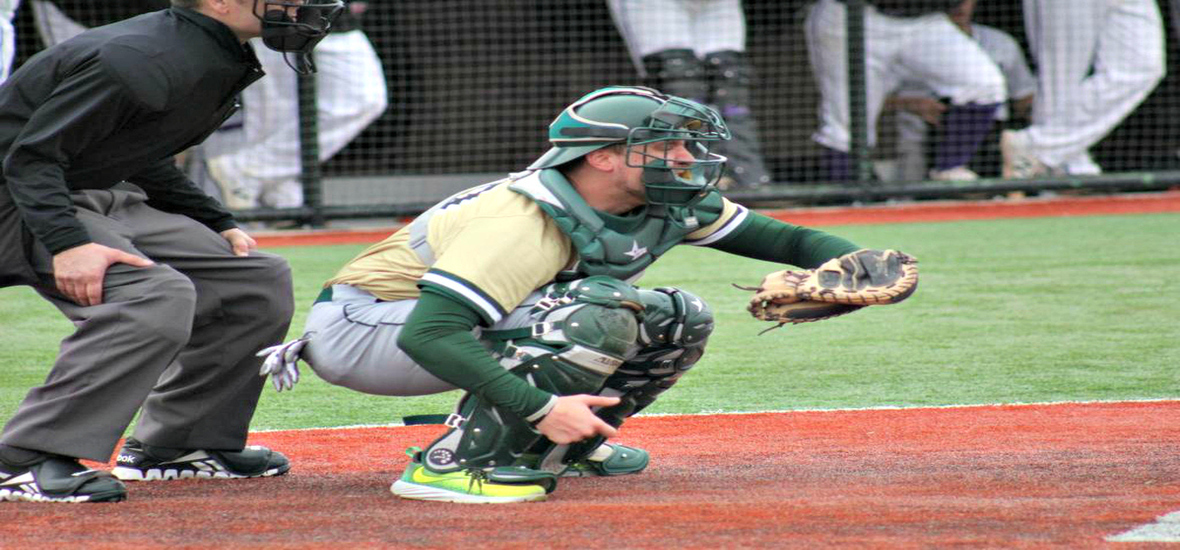 DETROIT, Mich. – The Marygrove College baseball team traveled to Alma College this afternoon. The Mustangs beat the Scots 6-5 to earn their fifth win of the season! 
OVERALL (Won, 6-5)-
The Mustangs (5-16, 4-4 WHAC) found themselves down 2-0 at the end of the first.
In the top of the second, Juan Ventura (SR/Lawerence, MA) earned a walk and stole second base. Travis Tarrence (JR/West Branch, MI) singled to push Ventura to third. Ernesto Carrillo (JR/Dearborn, MI) earned a walk. Ventura scored on a passed ball to cut the lead 2-1. Antonia Carta hit a deep fly ball to left field to advance the runners into scoring postion. Carrillo and Tarrence each scored after an error by the Scots pitcher to take the lead 3-2.
In the top of the sixth, the Mustangs and Scots were tied 3-3. Juan Ventura led the inning off with a triple to left field. Travis Tarrence drove him home with a deep SAC fly. The Scots pushed two runs across to cut the lead 6-5.
In the top of the seventh, William Da Costa (FR/Toronto, CA) led off with a single and Marco Capizzi (FR/Sterling Heights, MI) earned a walk. Chase Younkin (SR/Macomb, MI) singled up the middle to load the bases. Da Costa scored off of an error by Alma's third baseman. Travis Tarrence earned a RBI after he got walked and pushed Capizzi across the plate for a run. 
The Scots scored two more runs but it would not be enough to defeat Marygrove.
ON THE MOUND-
Eric Bezel (FR/Centerline, MI) || (2IP, 1H, 2R, 2ER, 2BB, 2K)
James Targus (JR/Livonia, MI) || (First Collegiate Win) (3IP, 2H, 1R, 1ER, 2BB)
Kevin Daucher (FR/Milford, MI) || (1.2IP, 3H, 2R, 2ER, 1BB, 1K)
Jordan Pannecouk (FR/Fraser, MI) || (1.1IP, 1BB 1K)
Joseph Slivik (JR/Warren, MI)Â || (1IP, 1BB, 1K)
AT THE PLATE-
William Da Costa || (2-for-5, 2 B, 1 R)
Travis Tarrence || (2-for-2, 2 RBI, 1 R, 1 SB)
Juan Ventura || (1-for-4, 1 RBI, 2 R, 1 BB
The Mustangs earned 7 hits off of the Scots pitching staff.
NEXT GAME- Â The Marygrove College baseball team's next game is Saturday, March 25th at the (24) Indiana Institute of Technology. First pitch of the doubleheader is scheduled for 1:00 PM.