Mustangs Lose Rubber Match vs. Cornerstone University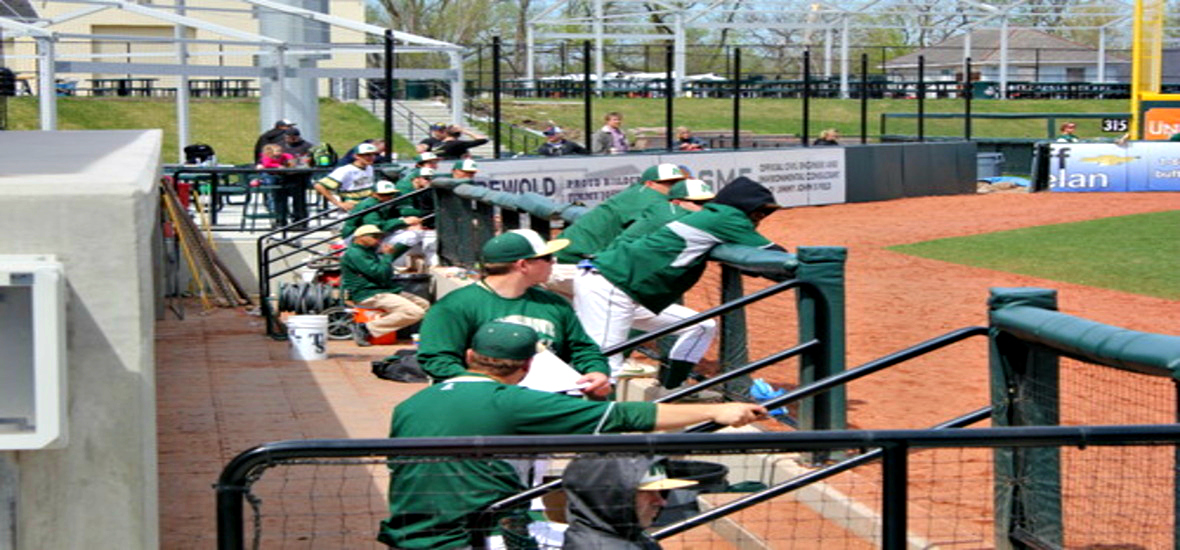 UTICA, Mich. –Â The Marygrove College baseball team faced off against Cornerstone university this afternoon in a rubber match that decided the series winner. The Mustangs lost 11-2 after the Eagles offensive attack was too much to handle.
GAME THREE (LOSS, 11-2)
OVERALL ||
The Mustangs (6-30, 5-21 WHAC) trailed 2-0 after the top of the first inning when CU put together a string of hits.
In the top of the fourth and sixth, the Eagles pushed three more runs across the plate to extend their lead 5-0.
In the bottom of the sixth, Antonio Carta (FR/Allen Park, MI) hit a double to score Travis Tarrence (JR/West Branch, MI) and Raleigh Wilson (SR/Harrison Township, MI).
In the top of the seventh, Cornerstone added four more runs.
CU would hold the Mustangs to earn the victory 11-2.
AT THE PLATE ||
Marco Solis (JR/Lansing, MI) || (1-for-2, 2B)
Raleigh WIslon || (2-for-4, 1 R, SB)
Antoni Carta || (3-for-3, 2 RBI, 2B, BB)
The Mustangs earned hits off of the Eagles pitching staff.
ON THE MOUND ||
Reed Banner (JR/Clinton Township, MI) (Losing Pitcher) || (5.0 IP, 10 H, 3 R, 2 BB, 1 K)
Joseph Slivik (JR/Warren, MI) || (1.2 IP, 3 H, 5 R, 2 ER, 1 K)
NEXT CONTEST ||
The Mustangs baseball team will travel to the (8) University of Northwestern Ohio on Saturday, April 29th, for a WHAC doubleheader.
#GROVEnation