Mustang Recruit Day – 02.20.2010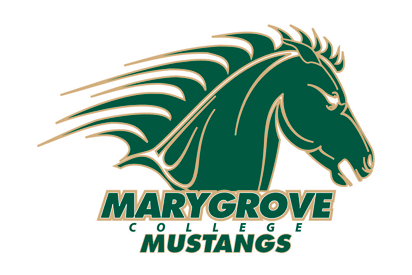 DETROIT, Mich.-On Saturday, February 20 the admissions and athletics departments will be hosting Mustang Recruit Day for prospective student-athletes. The event will be from 10am until 12pm followed with men's and women's basketball games at Detroit Jesuit High School.
Continental breakfast and lunch will be provided to all guests. The event will include presentations from athletics, admissions and financial aid as well as campus tours. During the presentations, prospective student-athletes will learn more about Marygrove's academic & athletic scholarships and more.
After the presentations, please join us for a men's and women's basketball doubleheader. The men tip-off first against USCAA rival Rochester College at 2pm. The women will follow at 4pm with a rivalry match-up of their own against the Redhawks of Indiana University Northwest.
Since last year's recruit day, the Mustangs added five new sports, were home to four all-americans, and brought home the school's first national championship! Come see what all the buzz is about on the beautiful campus of Marygrove College.
Please RSVP to Jung Koral, admissions liaison to athletics, by Wednesday, Feb. 17 at 5PM via email or phone (313-927-1570). GO MUSTANGS!