Chaney Commits to Mustangs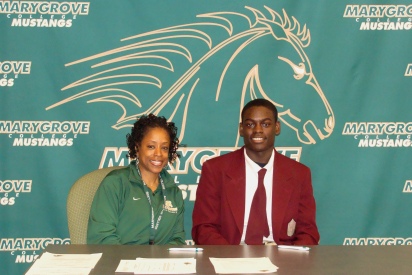 DETROIT, Mich.-On Friday, men's track & field singed their third overall student-athlete in program history. Tod'iaz Chaney, a senior at Winans Academy, will be headed to Marygrove this fall after his final season on the track this spring.
Chaney has run successfully for three years at Winans Academy. The lengthy distance runner competed in the 400, 800, and 4×800 events over the course of his career. Showcasing his athleticism, Chaney also stepped out onto the hardwood to play basketball his senior year.
Asst. Coach Womack on Chaney: Tod'iaz has plenty of raw ability. He is an excellent young man that has the potential for a very bright future at Marygrove. I look forward to coaching him in the fall.