Marygrove hires PGA Pro to head new golf programs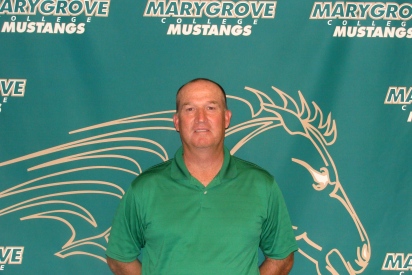 McAuliffe, who was first acquainted with Marygrove College in 2001 through the Midnight Golf Program, will lead the latest sport to be added to the ever-expanding slate for the Mustangs.
"The addition of Frank as our head coach, combined with our exciting Urban Golf Project, will increase the visibility of our program and further develop the spirit of our campus community," said Dave Sichterman, Marygrove Director of Athletics, Wellness & Recreation in a recent release.
In a season of firsts, McAuliffe will be entering his first season as college head coach, while the Mustangs golf program enters its inaugural season. Â Although it's late into the recruiting season, McAuliffe plans to use to unique background of coaching and playing experience to attract some of the areas best talent to the campus on Detroit's northwest side.
McAuliffe has extensive coaching experience and is currently in his 16th season as head coach for Dexter High School's Men's Golf Team.  With McAuliffe at the helm, Dexter has achieved 10 Southeastern Conference (SEC) Championships and a runner-up finish in the 2008 MHSAA State Tournament.
Along with his coaching background and successes, McAuliffe is an accomplished player himself.  He has competed in nine National Club Professional Championships, three National Club Professional Senior Championships, and has won various tournaments.
McAuliffe has been the Head Golf Professional at Ann Arbor Country Club for 29 years and is the residing Professional of the Year for the Michigan Section of the Professional Golfers Association (PGA).  He is also the Growth of the Game Chairman and a Board Member for the Michigan Section of the PGA.  In the past, McAuliffe has served the PGA in other capacities, including his tenure as Tournament Chairman.