Mustangs Set Single Season Wins Record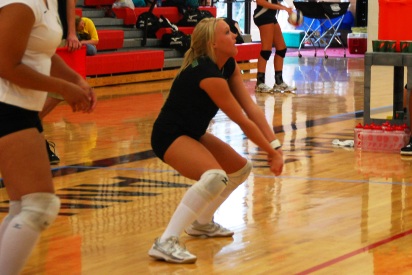 DETROIT, Mich.-The Mustangs used their momentum as of late to clobber the Crusaders of Great Lakes Christian College in straight sets. The Mustangs never let the Crusaders into the match with winning tallies of 25-10, 25-14 and 25-14.
Lost in the thrill of another victory was a significant milestone set by the Mustangs. Last night's effort earned the all-important 10th win of the season, which breaks the single season wins total of 9 set last season (inaugural season). With over 10 matches left in the season, the Mustangs are sure to set the bar a lot higher for the 2011 season.
Sophomores Jalissa Favors (Southfield, Mich./Southfield) and Shannon Pietruszka (Garden City, Mich./Garden City) led the record-breaking effort for the 'Stangs. Freshman Brittani Robinson (Westland, Mich./John Glenn) was able to contribute with strong play of her own to take down the Crusaders.
Come support the Mustangs as they host the 2010 Marygrove College Mustangs Quad Match this Saturday (10/02) at 9am. Marygrove will play at 9am, 11am and 1pm.
MUSTANG VOLLEYBALL…NEVER BACK DOWN!