Cross Country Ready for Michigan Intercollegiate Race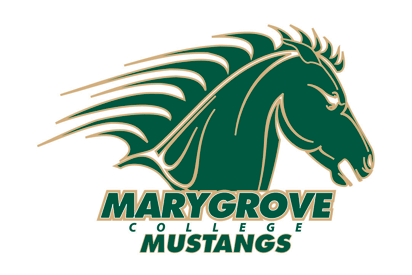 DETROIT, Mich.-In year two of their youthful program, the men's and women's cross country programs at Marygrove College are beginning to take off. After four successful races the teams have their sights set on hitting their stride tomorrow.
Leading the men's charge is lone returner, Anthony Butler. The energetic sophomore missed two races early in the season with an injury, but is back to regain his form from a year ago. With two races under his belt, Butler looks to put up a PR this Friday at the Michigan Intercollegiates hosted by Oakland University.
Joining Butler is talented newcomers Victor Gullatte, Joshua Harris, Darryl Rouse and Romeo Rowe. The added talent will boast the Mustangs chances of success at the USCAA and NAIA level. If they avoid pesky injuries, the Mustangs may be poised for their first ever team score in the near future.
On the women's side, returner Sara Fournier looks to keep improving on her marks set last year, while outstanding newcomer Crystal Macon continues to push the pace. If healthy, both runners will be flanked by freshman Lydia Taylor.
Last year's USCAA All-American goalkeeper for the women's soccer team, Shana DeVoe, looks to take her athletic ability to the course as she readies to compete in her first intercollegiate race.
Catch all the long distance action Friday at 3:30pm when the 'Stangs hit the course running at Oakland University's Golf Course.