Mustangs Dominate Cougars, 90-45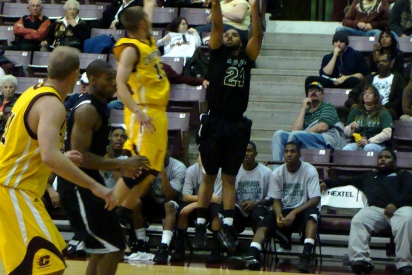 GRAND RAPIDS, Mich.-On Saturday, the Mustangs traveled to Michigan's west side to take on the upstart Cougars of Kuyper College.
The matinee matchup quickly favored the Mustangs and their superior athletic ability as the team from the Motor City held a 23-point halftime lead with a 46-23 tally on the scoreboard. Playing a well-balanced game, the Mustangs committed a season low three turnovers at the half while shooting over 50% from the field.
In the second half, the Mustangs were able to empty their youthful bench en route to a 90-45 doubled-up victory. The Mustangs dressed and played 13 players in the runaway contest.
On Monday, the Mustangs will take the bus down I-96 towards Lansing to take on the Great Lakes Christian College Crusaders. The Mustangs are 1-0 against the Crusaders this season after a 99-78 home win last week. Tip-off is scheduled for 8pm Monday.