Indoor Track Competes In First Event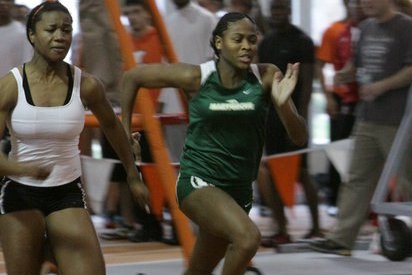 FINDLAY, Ohio-They're off and running! The new men's and women's track & field teams at Marygrove College got a taste of their first intercollegiate competition with a trip to NCAA Division 2 University of Findlay for their annual Oiler Open.
Women's Recap
Crystal Macon, a freshman from Clinton Twp., Michigan, showcased the best results for the women in the inaugural track & field event for the Mustangs this past Saturday at The University of Findlay. The large indoor meet featured competition from all across the Midwest including NCAA Division I & II schools and fellow NAIA competition.
Macon, a sprinter who helped the Mustangs cross country team this season, was back on the track where she is most comfortable. Competing in the 300m dash, Macon was able to take home 12th place overall and was second to all NAIA competitors in the pack.
The women's track team will head back into training before they head to Eastern Michigan University on January 8, 2011.