Mustangs Hold Titans At Bay Despite Loss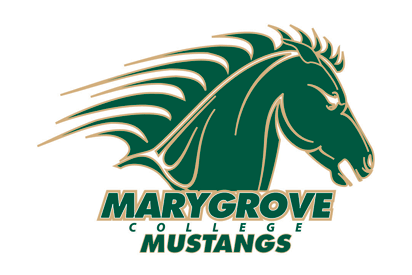 DETROIT, Mich.-Not bad at all! The Match Up for McNichols between the heavily favored Detroit Titans and the visiting Mustangs ended the way people thought it should in the win-loss column. What was different was the Mustangs ability to hold the Titans at bay for a total of 68 points on the afternoon.
Coming off a 69-48 victory over University of Michigan, the host Titans looked to continue their strong season with a holiday victory over the Mustangs. The Titans got their victory, 68-27, but failed to top their point total they achieved against the D1 power Wolverines. 
The Mustangs offensive woes (27 total points) were due in part to strong defense and their streak of missed opportunities this season which is sure to turn around soon. A stronger team than their 2-11 record shows, the battle-tested and talented Mustangs now take their show on the road to beautiful Daytona Beach, FL. 
On Thursday, the Mustangs will take on yet another NCAA D1 opponent when they visit the Lady Wildcats (6-5) of Bethune-Cookman University at 5pm. (Follow the game with GAMETRACKER)
The game in sunny Florida will be the last for the Mustangs in 2010 before a January 8th contest at Michigan Tech.