Early Hole Proves To Be Too Much In 79-55 Loss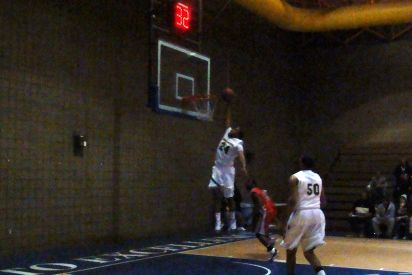 GRAND RAPIDS, Mich.-An early 12-0 deficit was too much to overcome a #19 ranked Panther squad as the Mustangs fell 79-55. The loss marked the second in as many outings for the Mustangs.
Keontay Glazier (Pontiac, Mich./Minot State) paced all Mustangs with a season-high and game-high 19 points on 7-of-14 shooting (4-8 3PM).
Aside from the 12-0 Davenport start, the Panthers used a 23-13 turnover advantage to pour in nine more field goals than the visiting Mustangs.
Coach Sichterman and the Mustangs will look to regroup quickly as another tough test looms Saturday when they travel to Indiana Tech. The road doesn't get much easier as rival Rochester College awaits a Wednesday evening matchup in Auburn Hills, Michigan.
Bookmark marygrovemustangs.com today to keep up on the latest information on Mustang Basketball!