Mustangs Compete in First Race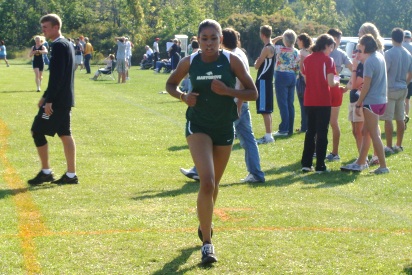 DETROIT, MI–Saturday marked the first race for Marygrove College women's cross country. The inaugural race would take place at Oakland University (Golden Grizzly Open).
Freshman Krystal Jones-Bostic would be the only female runner for the Mustangs after injuries depleted the team. The 5K event would be Jones-Bostic's first race in two years. The savvy distance runner came out strong and kept a strong pace through the daunting course. A time of (29:34) would secure 68th place for Jones-Bostic in her debut as a Mustang.
With the inaugural race behind them, the Mustangs now look to next week's Tommy Titan Invitational (Running Fit/Detroit Titan). The race will be held Saturday, September 12 at 11:30am at Cass Benton Park in Northville.