DeVoe Shatters Own School Record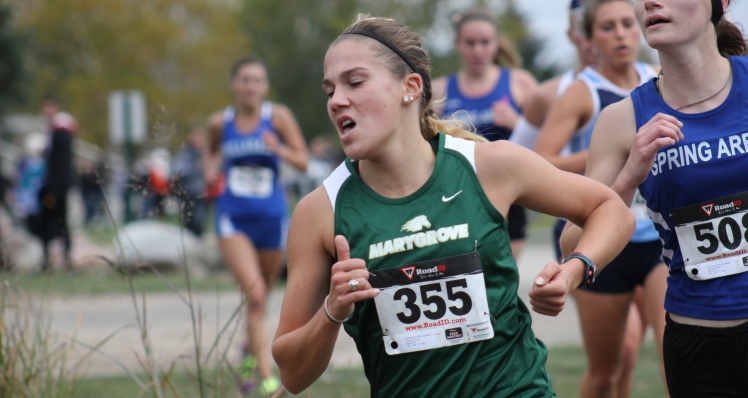 DeVoe, shaving 36-seconds off her previous personal/school best, owned a 4:06/kilometer pace at Friday's (Oct. 5) intercollegiate intra-state battle. The time was good enough to vault DeVoe into the top-100 finishers at a race that is host to NCAA Division I & II opponents, as well as NAIA and junior college schools.
The senior stands alone atop all cross country records-to-date in only her third full year running competitively at any level.
Coming in after DeVoe's PR was newcomer and current soccer student-athlete, Jessica McClendon (Canton, Mich./Madonna University). McClendon, running in her second intercollegiate race, ran at a 4:26/kilometer clip to easily top her mark from the last outing. The sophomore finished with a time of 22:23 – 10 minutes ahead of her finish in a longer 6K event entered three weeks ago.
Freshman Mercedesz Brown (Reford, Mich./Thurston) continued her rise this season after finishing the 5K with a stellar pace at 28:36.
Notes: DeVoe and McClendon finished within the top-30 NCAA Division I runners that were in attendance for Friday's Michigan Intercollegiate event.
Next week (Oct. 13), the team will enter a local event, the Hargett-Harrison Invitational, in Farmington Hills at 9:00am.