Butler Caps Off XC Career At USCAA Nationals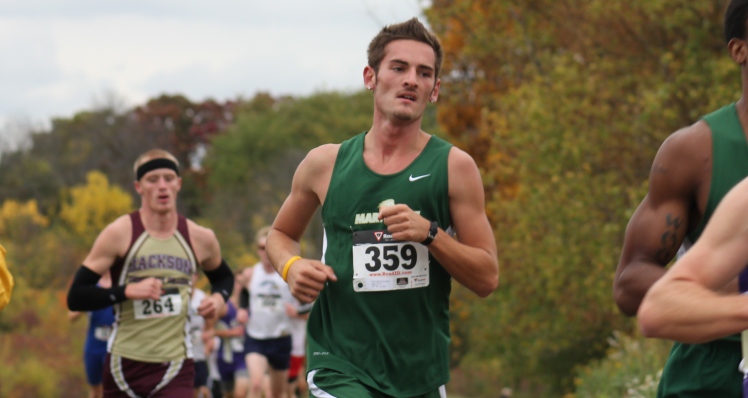 Butler, a senior distance runner, says goodbye to cross country as he moves into indoor track & field season. The talented runner helped build the cross country program when he became the first student-athlete to sign in 2009.
At nationals, Butler finished with an unofficial time of 30:36*. Butler's time cut 22 seconds off of his 2011 pace of 30:58 that landed him in 29th place.
Amidst cool conditions and high altitude, Butler raced his way to a strong finish nationally for the second year in a row.
The senior distance runner ends his four-year cross country career holder of many records at Marygrove – including the recently regained 8K record of 27:44 achieved this season at the NAIA Great Lakes Invitational.
*Official results were not available at the time of release
THANK YOU, AJ!