Soccer Left Singing Blue Grass Blues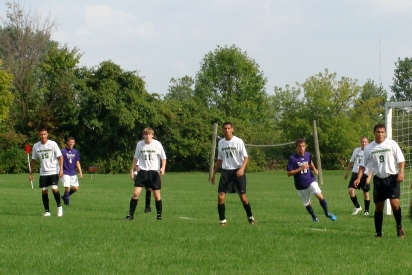 PIKEVILLE, KY–The Mustangs looked to get on track Saturday after beginning the inaugural season with two straight losses against favored teams. A trip to Kentucky would be next on the 2009 slate as the Mustangs were set to play the Pikeville College Bears.
The Bears had a sluggish 2008 season and the Mustangs were eager to send their 2009 season in that direction. After spending the night in Kentucky, the Mustangs were well-rested and ready to hit the field for the much anticipated matchup.
The Mustangs raced out of the gates for their best start of the season. After two games of being stymied by opposing defenses, the young 'Stangs were finally able to pressure the opposition shot after shot. Freshman forward Jordan Berry lifted the Mustangs with a strong showing in the first half as he knifed his way through the Bear defense for a couple shots on goal. Berry's attempts would be stopped by excellent Bear goalkeeping.
Starting all freshmen, the Mustangs are bound to run into lapses from time to time. In Pikeville, a couple mistakes led to two Bear goals. The two-goal advantage would be the difference in the contest as the Bears toppled the Mustangs, 2-0.
The Mustangs have a week off to prepare for an instate matchup with Great Lakes Christian College. The Crusaders welcome the Mustangs to Lansing Saturday at 1pm.