Cornerstone Blasts Mustangs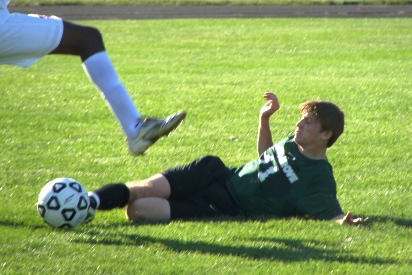 DETROIT, MI–The Golden Eagles didn't take long to get into the scoring column on Wednesday with their game against the Mustangs. A goal at the 16-minute mark would begin an offensive clinic that would last the entire game.
Going into the season, the Mustangs knew they would fall on tough times like this afternoon. A matchup against a veteran Cornerstone squad proved to be too much for the Mustangs as they were dropped, 8-1. Eight different Golden Eagles would score in the one-sided affair.
The Mustangs have one day to regroup before a men's and women's doubleheader at Andrews University this Friday. The women's game will begin at 2pm with the men to follow at 4pm.