Mustangs Shutout Cardinals in NAIA Showdown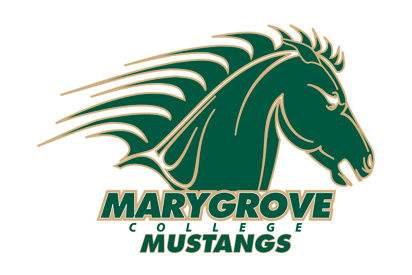 DETROIT, MI–They did it again! The injured and shorthanded (11 players active) Mustangs notched another road NAIA victory in the short history of the program. The victory lifts the Mustangs inaugural season record to 3-3-1. All three wins have come on the road against NAIA opponents.
Coach Williams and the Mustangs continue to surprise the soccer world as they triumphed over another formidable opponent. The Mustangs, who should be ranked highly in the next USCAA Coaches Poll, toppled the Concordia University Cardinals in a bruising 1-0 shutout. Eleven players would dress in the hard-fought victory.
Freshman midfielder Janina Velasco (Warren Mott) netted the game-winning goal in the 78th minute to lift the Mustangs back to the .500 mark. Velasco scored in style with a putback header off a Sarah Kator shot that deflected off the crossbar. Freshman goalkeeper Shana DeVoe would do the rest as she recorded her fourth shutout of the season.
The Mustangs head to Grand Rapids on Friday for a men's and women's doubleheader at Andrews University. The women's game will begin at 2pm with the men to follow at 4pm. A Mustangs win would put the team over the .500 mark for the first time in program history.