Crockett, Houston Take Part in Hillsdale Classic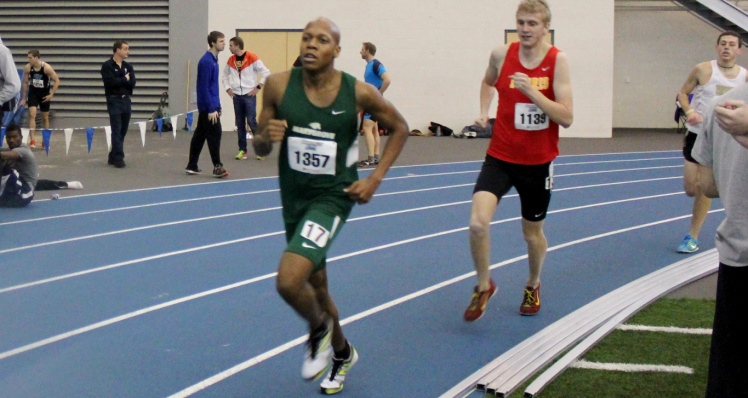 HILLSDALE, Mich. — The Marygrove men's indoor track & field team took on the competition Friday (Feb. 7) at the Wide Track Classic hosted by Hillsdale College. Robert Crockett (Detroit, Mich./King) and Marcell Houston (Detroit, Mich./Mumford) were both in action in day one of the two-day event.
Crockett ran in a loaded field of NCAA Div. II through NAIA student-athletes in the mile event at Hillsdale. The junior cross country and track & field runner chimed in at an even five-minute pace (5:00:88) to finish 20th in a field of 22 student-athletes.
Houston, the only other attached runner for the Mustangs Friday, entered the 200m and finished 47th overall. Houston clocked in at 25.68 in an event where Indiana Tech's John Broaden won with a qualifying time of 21.68.
The Mustangs will hit the road again Friday (Feb. 14) for the annual Big Meet hosted by Grand Valley State University. 
Follow men's track on twitter:Â @MGroveTRACK
GET CONNECTED: Facebook | Twitter | Instagram | YouTube