Women's Soccer: Writing Their Own Story!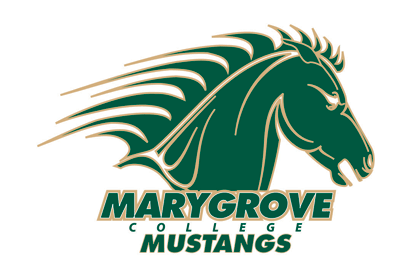 DETROIT, Mich.-The women's soccer team is heading to the USCAA National Championship Tournament…wait for it…in only their first season! The unbelievable accomplishment is highlighted below in a press release regarding the Mustangs season and their upcoming opportunities. 
DETROIT, Mich.-What a storybook start to the Marygrove College Mustangs women's soccer program! The inaugural season of soccer was packed with late recruiting, tough NCAA and NAIA road games, and a squad filled with freshman inexperienced to college play. Mix all of those elements together and it is typically a recipe for disaster. Not this time! The Mustangs achieved the unthinkable by reaching the United States Collegiate Athletic Association (USCAA) National Championship Tournament. Athletic Director Dave Sichterman officially accepted the Mustangs championship bid at 12:00pm on Monday.
As of Friday, October 23, the Mustangs rank #3 nationally behind Penn College and southern power Southern Virginia University. Depending on how the seeding committee reacts to the first year Mustangs achievements, the team could land anywhere from second through fourth in the nation as they begin tournament play in November. Let's take a look back at how the Mustangs got to this point.
The Mustangs began the season by dropping their first two decisions on the road. However, their third trip away from home ended in a 1-0 victory over Pikeville College (KY). The win marked the first in program history. From there, the Mustangs battled NAIA opponents Huntington University (IN) and Concordia University (MI) for hard-fought 1-0 wins. The impressive road wins started to give the Mustangs national respect as the USCAA ranked them at #13 in the first poll of the 2009 season.
Wins continued to come for first year Mustangs as they raced to the #4 ranking after defeating Concordia University for the second time this season. Currently, the Mustangs are riding a two-game winning streak and ranked third in the nation going into their final regular season matchup at Cornerstone on October, 31 at 12:30pm.
A story like the women's soccer team has written is hard to duplicate. Indeed, this story nearly calls for a script, director, and another movie to be filmed on Marygrove's beautiful campus. The tall task of starting a program from virtually nothing, with limited facilities, and only one substitute player the entire year is mind-boggling on its own. However, the Mustangs and coach Tony Williams bucked the first year stereotype and now find themselves only games away from USCAA supremacy. The Mustangs hope their storybook start has a happy ending November 7th in Vermont as they battle for the rights to hoist the trophy over their head.
Congratulations to the 2009 women's soccer team on making it to nationals. Mark www.marygrovemustangs.com as a favorite and stay current with all the late-breaking news from the USCAA National Tournament. GO MUSTANGS!