Marygrove Track Releases Outdoor Schedule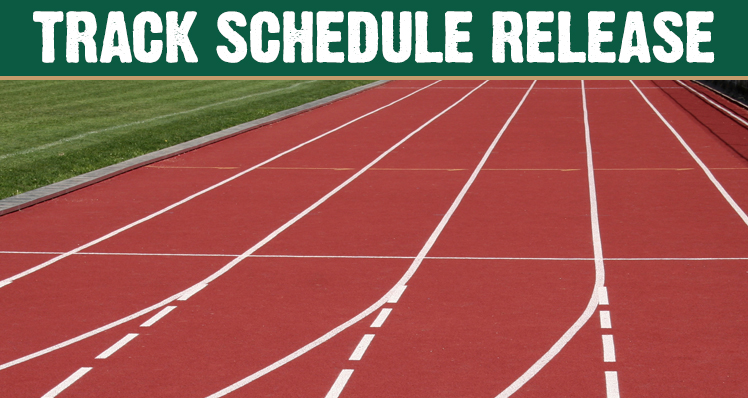 DETROIT, Mich. — It may not feel like it, but the calendar tabs today (Thursday, March 20) as the first day of spring for 2014.  Regardless of the weather outside, Marygrove cross country and track & field head coach LaCema Womack picked a fitting day to release her program's outdoor track schedule for the upcoming spring campaign. With warmer temperatures on the horizon, the 2014 outdoor season features several key events for a program fresh off another stellar indoor season.
Womack and the Mustangs get the season started Saturday, April 12 when they travel to Siena Heights University to take part in the Don Kleinow Invitational. The visit to the Adrian campus for the Kleinow Invite is the first for the Mustangs since April 15, 2012. In the 2012 visit, Marcell Houston (Detroit, Mich./Mumford) crossed the 800m finish line with a time of 2:08.28 to finish in the middle of the 42-participant field. Houston's teammate Robert Crockett (Detroit, Mich./King) finished 23rd in the 1500m with a then-PR time of 4:35:55. The pair of hardworking Mustangs will once again be relied upon to lead the team in 2014.
A trip to Allendale awaits the Mustangs on April 19 as the team enters the Grand Valley State University's (GVSU) Al Owens Classic for the first time in program history. The meet will mark the Mustangs seventh entry in a GVSU hosted indoor or outdoor track event despite it being their first time in the Al Owens Classic.
The Mustangs will then compete in a three-day meet at Hillsdale College (April 24-26) in the 48th Annual Gina Relays as a final tune-up for the Wolverine-Hoosier Athletic Conference (WHAC) Championships. The WHAC Championships – held May 1 in Grand Rapids – will mark the Mustangs return to the championship day meet after their inaugural year in conference competition last year.
Should things go well in Grand Rapids, the Mustangs would then eye potential trips to the GVSU Last Chance Meet and the NAIA National Championships to round out the season.
Follow men's track on twitter:Â @MGroveTRACK
GET CONNECTED: Facebook | Twitter | Instagram | YouTube
Follow Marygrove's new team on twitter:Â @MGroveBASEBALL