Women's Soccer Falls to Strong Cornerstone Squad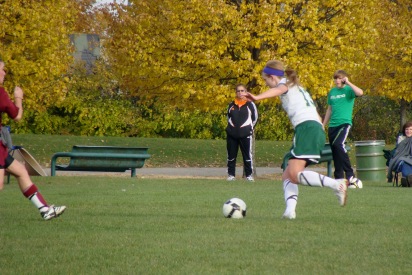 GRAND RAPIDS, Mich.-The Mustangs hit the field for the first time in 10 days Saturday. The matinee Halloween match ended in a 2-0 loss at the hands of the Golden Eagles of Cornerstone University.
It was the first time the Mustangs played since learning they were ranked as the #3 team in the USCAA heading into the national tournament. Due to that fact, the Mustangs may have been caught overlooking the tough opponent standing in between the team and the beginning of the USCAA National Championship Tournament. A goal in each half allowed the Golden Eagles to escape with a 2-0 home win over the Mustangs. The loss drops the Mustangs inaugural season record to 7-4-2.
On Wednesday, the Mustangs will leave for Burlington, Vermont to compete in the 2009 USCAA National Championship Tournament. The Mustangs enter as the #3 seed and are set to play #6 seeded Unity College from Maine. The winner of that game will advance to the semifinals against the winner of #2 Penn College and #7 Vermont Tech (tournament host).
The home for Mustang athletics, www.marygrovemustangs.com, will be following the tournament from Vermont. Updates will be available immediately following each contest. Good luck Mustangs!