Chippewas Put Mustangs Offense On Ice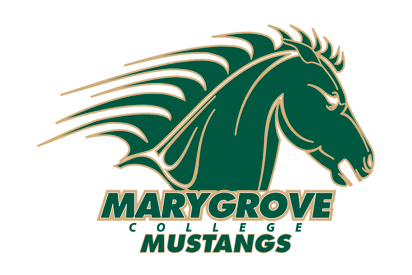 MT. PLEASANT, Mich.-Nobody said the Mustangs first exhibition of the season was going to be easy with NCAA Division I Central Michigan on the slate. To make matters worse, the Chippewas were recently picked as preseason favorites to win the Mid-American Conference Championship.
Nevertheless, the fearless Mustangs rolled their high-octane into the Rose Arena for an opening day battle. The normally hot offense was quickly put on ice by the Chippewas en rout to a one-sided affair.
The Mustangs raced out to a strong start by holding the Chippewas to six points through the first five minutes of the contest. However, the game took a turn for the worse as the Chippewas went ahead via a 25-4 run. The host Chippewas netted 20 points off Mustang turnovers in the first half to take a decisive 39-15 lead heading into the break.
Second half action saw much of the same for the smaller Mustang squad. Cold shooting and turnovers came in bunches as the Chippewa lead ballooned to over 40 points. In the end, the Chippewas tallied 31 points off turnovers as the men from Marygrove fell to the preseason MAC Conference favorites, 85-38.
The Mustangs were led by DeAundray Armstrong with 12 points. Justin McKinney and Chris Sinagoga chipped in with six each for the Mustangs in the loss. Robbie Harmon led the Chippewas with 16.
The Huskies of Northern Illinois are next on the Mustangs schedule. A Friday evening match (8pm EST) versus another MAC Conference school should prove to be another tough challenge. After the game with the Huskies, the Mustangs will start their regular season schedule at home against NAIA #9 ranked Indiana Wesleyan.