Lady Mustangs Compete at USCAA Championship Meet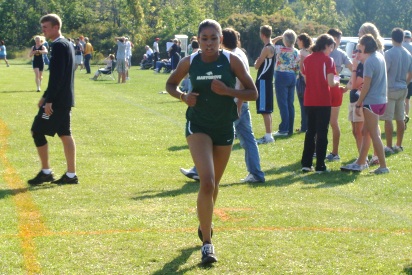 CONCORD, NH-The Lady Mustang runners finished their inaugural campaign at the USCAA National Championship Meet on Friday. Two runners qualified for the season-ending race to crown the national champion.
Krystal Jones-Bostic battled through many injuries to make it to nationals this season. Her relentless style willed her to a 39th place finish (29:16) at the national meet. Always doing things the hard way, the highly-touted high school runner took a couple years off before getting back to competitive running. Jones-Bostic improved dramatically throughout the course of the season and the 39th place finish is the proof.
Sara Fournier joined the Mustangs late into the season. In fact, Friday's national meet was only her second race of the season. Fournier relied on natural ability to take her to a 47th place finish with a time of 30:14. The impressive time leaves the coaching staff with high hopes for next season.