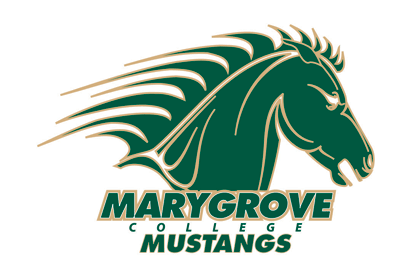 YPSILANTI, Mich.-The Eagles of Eastern Michigan University welcomed the Mustangs to Ypsilanti for their 2009-10 season-opener on Monday evening. A strong start enabled the Mustangs to jump out to a 10-3 lead to shock the Eagles.
The early lead held until the 13-minute mark (13:00) in the first half when the Eagles hit a game-changing three to swing momentum. The Mustangs battled close until a late Eagle run put the game out of reach. The Eagles eventually walked to the locker room with a decisive 46-22 lead.
A scrappy Mustang squad refused to die as the second half began. Foul trouble to an already depleted post defense cursed the Mustangs for a long stretch of the latter half. Combine the foul trouble with defensive lapses and turnovers and you get an 87-45 final score in favor of the heavily-favored Eagles squad.
Ebony Jackson (Ferndale), who went down early with an ankle injury, was the lone Mustang in double-figures with 14.
The Mustangs tough road schedule continues on Sunday with a trip to NCAA Division II Southern Indiana University. After that, the Mustangs return to Michigan for another tough test against NCAA Division I Oakland University.