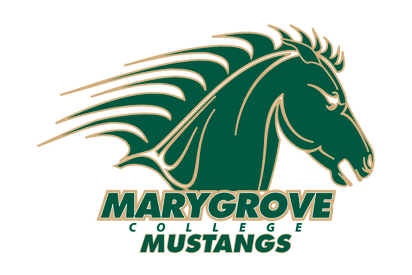 DETROIT, Mich.-The Mustangs played host to NAIA foe and WHAC member Siena Heights University on Saturday evening. The Post-Thanksgiving Day showdown was one-sided as the visiting Saints rolled over the Mustangs,83-59.The Saints used a 17-2 start to quiet a packed house for the Mustangs. Mark Snipes led a white-hot Saints attack with 13 first half points to fuel a 45-23 edge at the break. The Mustangs were paced by DeAundray Armstrong with six points.
A 6-for-27 (22%) shooting clip and 12 turnovers were two main factors in the 22-point halftime deficit for the Mustangs. Siena Heights shot a cozy 14-for-29 (48%) in the first stanza.
Despite being down, the Mustangs showed grit and mounted a second half rally. The valiant rally would be too little-too late for the Mustangs as the team fell in decisive fashion, 83-59. Justin McKinney poured in a double-double with 11 points and 16 rebounds. The Saints were led to victory by Snipes with 15 points.
The Mustangs (1-7) will look to turn their fortunes around with a home matchup against USCAA counterpart, Andrews University. Game time is 8pm Wednesday, December 2nd.