Crockett Returns, Competes in 1,500m at Northwood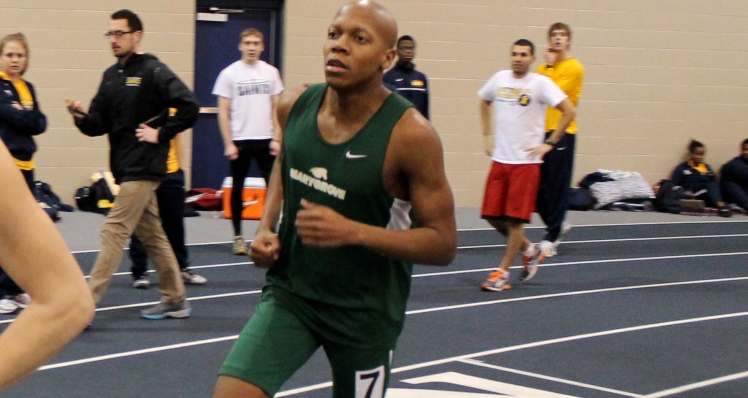 STAY CONNECTED: Facebook | Twitter | Instagram | YouTube
BE THE FIRST TO KNOW:Â Text & Email Alerts
DOWNLOAD OUR FREE APPS:Â iOS (iPhone/iPad)Â |Â Android
MIDLAND, Mich. — Senior distance runner Robert Crockett returned to action Saturday (April 11) at the Northwood Open after a lengthy time away from the track nursing an injury. Competing in his first event of the 2015 spring season, Crockett competed in the 1,500m run against a talented field as he prepares for the WHAC Championships on April 30 and May 1 in Grand Rapids.
On Saturday, Crockett crossed the 1,500m finish line with a time of 4:45.07 – a steady improvement from the senior's last outing at the WHAC Indoor Championships. The 4:45.07 time puts Crockett on pace to return to his PR form of 4:26.10 set at the 2013 WHAC Outdoor Championships.
Crockett's Northwood Open time placed the senior in 24th place, ahead of two fellow Wolverine-Hoosier Athletic Conference competitors in the 1,500m event. Saginaw Valley's Andrew Middleton took home first place in the 1,500m with a sub-four minute time of 3:58.24.
Crockett will return to the track April 24-25 at the Gina Relays, hosted by Hillsdale College.