Crockett Switches Events, Successful 800m Finish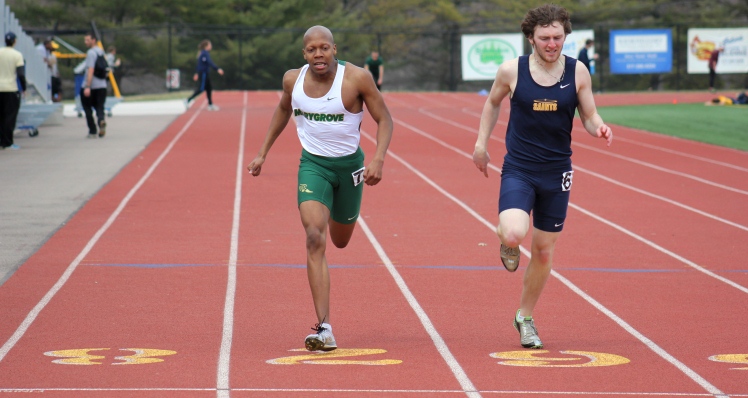 STAY CONNECTED: Facebook | Twitter | Instagram | YouTube
BE THE FIRST TO KNOW:Â Text & Email Alerts
DOWNLOAD OUR FREE APPS:Â iOS (iPhone/iPad)Â |Â Android
ALLENDALE, Mich. — Senior Robert Crockett returned to the familiar surroundings out Allendale, Mich. for another collegiate meet at Grand Valley State University. Crockett switched events, running the 800m for the first time in 2015 at Saturday's (April 18) Al Owens Classic hosted by Grand Valley.
Crockett entered the 800m event in an outdoor meet for the first time since last year's Wolverine-Hoosier Athletic Conference (WHAC) Championship meet, held on May 2, 2014 on the campus of Siena Heights University. Crockett crossed the 800m line with a time of 2:10.50 – 10 spots ahead of the last man who crossed the finish line in Saturday's event. Crockett finished ahead of four members from WHAC counterpart Concordia-Ann Arbor and in front of a pair of NCAA Division III competitors.
The 2:10.50 time was on par for Crockett after he last posted a time of 2:10.13 at the 2014 WHAC Championships.
Crockett will return to the track next week for the annual Gina Relays, hosted by Hillsdale College, on Saturday (April 25).