Pair of PRs Cap Off Stellar Outdoor Season For Dray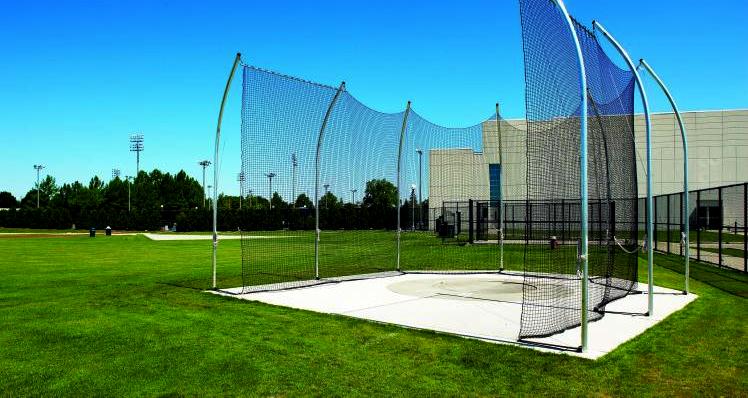 STAY CONNECTED: Facebook | Twitter | Instagram | YouTube
BE THE FIRST TO KNOW:Â Text & Email Alerts
DOWNLOAD OUR FREE APPS:Â iOS (iPhone/iPad)Â |Â Android
DELAWARE, Ohio — With every week and every meet during the 2015 campaign, sophomore throws specialist Theresa Dray continued to improve. So much so that first-year head coach Cary Ossiff extended Dray's season, attempting to get the most out of the sophomore dual-sport student-athlete for the Mustangs.
On Monday (May 11), Ossiff entered Dray into the hammer and shot put events at Ohio Wesleyan's Ron Althoff meet, a two-day last-chance platform for NCAA Division III athletes. Monday's meet would also fall on the same day the NAIA announced its 2015 national championship qualifiers – an invite Dray and other Mustangs are hopeful to receive at the culmination of the 2016 season.
Dray (Davison, Mich./Davison High School) opened Monday with a PR in the shot put. The sophomore was consistent all day, checking in with four of five throws above 10.71m. In the end, Dray finished seventh in a highly-competitive field with a top toss of 10.95m, or 35-feet, 11 ¼ inches.
With the seventh place finish Dray fended off a foursome of Ohio Wesleyan throwers and another NCAA Division III competitor.
In the hammer, Dray was impressive once again, recording another PR to finish the 2015 campaign on a roll. Dray heaved the hammer 39.41m, a throw good enough for the sophomore's personal best and six meters better than her first attempt on the day.
The near 40-meter chuck puts Dray in striking distance of next year's NAIA national championships, needing only to match this year's improvement of six-plus meters for an invite to the title meet.
Interested in joining the Marygrove track & field team? If so, please take a moment to fill out our RECRUIT ME form. Academic and athletic scholarships are available!
TRACK & FIELD CONTACT: Tim Johnston | [email protected]/* */ | @tjohnston56
MARYGROVE BROADCASTS: Mustang Sports Network | Twitter
FOLLOW THE TEAM 24/7:Â Twitter